General Laborer - 2018 Summer Helper
Apply Now
Job ID
5700472
Date posted 12/29/2017
BRIEF SUMMARY
Summer Helpers maintain highly specialized railway maintenance equipment that is contracted to major railroads throughout North America. Operation of the equipment may also be required in addition to the maintenance. Some required duties include, but not limited to, checking gauges and readings, oil and fluid changes, cleaning the machine, and basic to advanced mechanical repairs.

This position will pay $13.00 per hour.  As a temporary summer student , you can expect to earn between $800 - $1,000 per week or about $10,000 - $12,000 (gross pay) working the entire summer.

Time and a half is paid after 40 hours per week. Typical work hours are 12-14 hours per day and 70-75 hours per week. Hours may be longer or shorter depending on operational needs.
There is NO per diem for this position. Employees are responsible for all personal expenses including, but not limited to, food, phone, laundry.  Loram DOES pay for your hotel/motel rooms and all work-related travel to and from the job site (flights, buses, etc.).  The Summer Helper position is entry-level and desirable candidates are required to possess the following:

REQUIREMENTS FOR ALL CANDIDATES
·Current college student or anticipating enrolling into college
·Ability to travel North America 100% of the time. The job will not be based near your place of residence and relocation is not required or expected.
·Mechanical ability and aptitude
·A comfort level on/around heavy moving equipment/large machinery
·Pass a pre-employment drug/alcohol drug test (paid by Loram)
·Pass e-RAILSAFE pre-employment background check (no felony convictions or probation or jail-time associated with a felony in the past 7 years, no outstanding warrants, and cannot have a serious criminal history)
·Pass a motor vehicle check and be able to meet Loram's Driving Policy (no major driving offenses within the last 2 years)
·Pass a pre-placement physical (paid by Loram)
·Successfully complete Loram's 5 day paid new hire training, including a written safety exam
PREFERRED REQUIREMENTS
·Candidates are preferred to possess the following: Welding, hydraulic, diesel mechanic, and/or electrical skills/education/training in addition to all the requirements listed above
MORE JOB DETAILS

Loram provides all work related transportation including transportation to and from your assignment. Loram provides paid hotel/motel accommodations while you are on assignment
We are proud to be an Equal Opportunity Employer of Minorities, Females, Protected Veterans, and Individuals with Disabilities.
Apply Now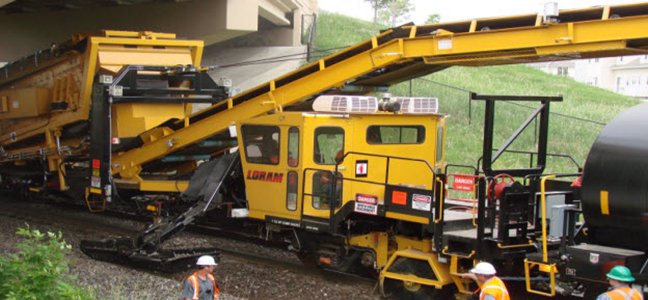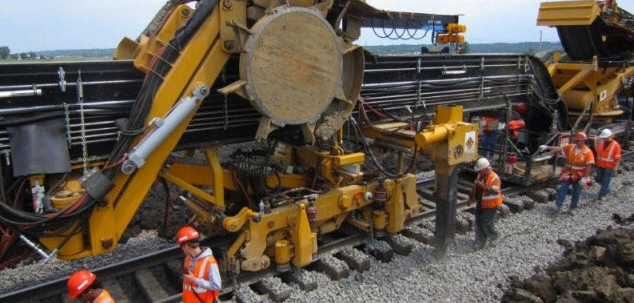 Hamel Office and Operations Profiles
Loram Maintenance of Way, Inc., provides some of the most sophisticated railway maintenance equipment to the railroads of the world. Complementing this equipment is a team of highly professional employees, dedicated to bringing the best in equipment and service to our customers. If "dedicated, professional and committed" are part of your profile, take a close look at the profiles of our team.
More
General Labor and Field Operations Opportunities
As a General Laborer at Loram, you'll have the opportunity to turn ambition into job satisfaction. Help us deliver advanced equipment, technology and services to the railroads of North America. At Loram, you'll be supported by an excellent, comprehensive benefits package, great pay, and an opportunity for growth — everything you need to build a bright future.
More
Life at Loram
We are strong community partners and participate in numerous community activities including the United Way fundraising, IOCP sleep out for the homeless, local holiday festivals, Women's Initiative Network, and support our military with our 20/20 vision program – working to employ 20% of our workforce from those who have served in our military by the year 2020.
Explore Minnesota
Uptown Hamel
I-94 West Chamber of Commerce

Let us search jobs for you based on your skills and experience listed in your LinkedIn Profile.
Start Matching