Technical Writer Intern -Summer 2018
Apply Now
Job ID
6334412
Date posted 11/28/2017
ROLE SUMMARY:

The Technical Writer Intern is responsible for working with the Technical Communications Manager and Technical Writers to maintain high quality documents that facilitate external and internal customer product familiarity and ease of equipment use.

FUNCTIONAL COMPETENCIES:

Technical Communication Design:
·    Assist with creation of user manuals, maintenance manuals, parts and schematics manuals, service bulletins, troubleshooting guides, installation guides and other information products as necessary.
·    Interview and work closely with engineers and other technical personnel and use knowledge of mechanical, electrical, fluid power, and controls systems to ensure accuracy and completeness of information.
·    Research and draw relevant information from vendor documentation, engineering specifications, and existing product documentation, as appropriate.
·    Effectively use appropriate authoring techniques, tools, standards, and processes to create documentation deliverables.
·    Assist in creation of graphics in conjunction with design concepts and templates.
·    Work independently as well as part of a technical communication team.

Project Management:
·    Report the progress of assigned tasks against defined schedules.

POSITION IMPACT:
Ensures effective delivery of machine documentation, minimizes equipment downtime, and facilitates operating and maintenance effectiveness for both internal and external customers through clear, concise, and accurate communications.  

WORKING CONDITIONS:
The physical demands described here are representative of those that must be met by an employee to successfully perform the essential functions of the role.  Reasonable accommodations may be made to enable individuals with disabilities to perform the essential functions.

·    Ability to apply high levels of cognitive, analytical, retention and reasoning.
·    Excellent communication skills used within any social context.
·    Can stand, sit, walk, reach, balance, stoop, kneel, hear, taste and smell.
·    Can see up close, distances, colors and has use of peripheral vision and depth perception.

We are proud to be an Equal Opportunity Employer of Minorities, Females, Protected Veterans, and Individuals with Disabilities.
Apply Now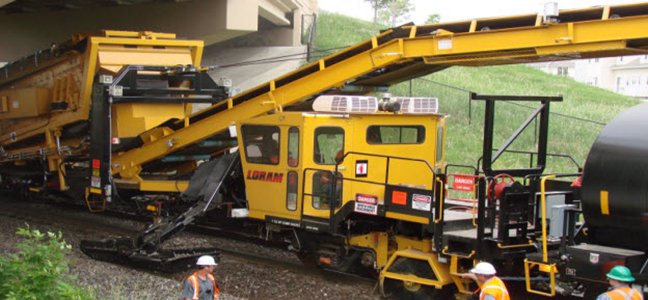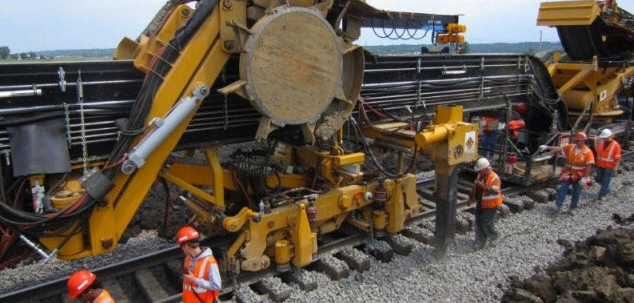 Hamel Office and Operations Profiles
Loram Maintenance of Way, Inc., provides some of the most sophisticated railway maintenance equipment to the railroads of the world. Complementing this equipment is a team of highly professional employees, dedicated to bringing the best in equipment and service to our customers. If "dedicated, professional and committed" are part of your profile, take a close look at the profiles of our team.
More
General Labor and Field Operations Opportunities
As a General Laborer at Loram, you'll have the opportunity to turn ambition into job satisfaction. Help us deliver advanced equipment, technology and services to the railroads of North America. At Loram, you'll be supported by an excellent, comprehensive benefits package, great pay, and an opportunity for growth — everything you need to build a bright future.
More
Life at Loram
We are strong community partners and participate in numerous community activities including the United Way fundraising, IOCP sleep out for the homeless, local holiday festivals, Women's Initiative Network, and support our military with our 20/20 vision program – working to employ 20% of our workforce from those who have served in our military by the year 2020.
Explore Minnesota
Uptown Hamel
I-94 West Chamber of Commerce

Let us search jobs for you based on your skills and experience listed in your LinkedIn Profile.
Start Matching