Talent Acquisition Specialist
Apply Now
Job ID
7478361
Date posted 03/12/2018
ROLE SUMMARY:
The Talent Acquisition Specialist is responsible for sourcing, assessing, referring and/or selecting talent for various positions throughout Loram.The Recruiting Specialist utilizes a basic understanding of Loram's organizational structure and specialized functions, knowledge of federal and state laws regarding employment practices, and uses considerable human resources skill when performing the recruiting process.
ESSENTIAL DUTIES AND RESPONSIBILITIES:
Talent Sourcing
Create and place effective advertisements and communications in accordance with recruiting plans.
Source candidates by using job service offices, job boards (i.e. LinkedIn, CareerBuilder, Monster, Craigslist, etc.), career fairs, campus recruiting, or other traditional/non-traditional means.
Research and recommend new sources for active and passive candidate recruiting.
Build and maintain talent pools to find qualified passive candidates.
Utilize the internet, social media, direct sourcing, networking, and referral venues to market and recruit candidates.
Utilize outside recruiting firms in a cost-effective manner.
Talent Assessment and Selection
Administer the pre-employment process in a fair and equitable manner ensuring affirmative action plans are followed.
Evaluate candidate applications and resumes against position requirements, conducts interviews, and determine suitable candidates for referral to hiring manager or make the hiring decision.
Perform background reference investigation (i.e. prior employment references, education transcripts, e-Railsafe).
In cases where an applicant is judged unqualified, tactfully decline applicant.
Perform exit interview process on an as needed basis.
Reporting and Compliance
Maintain all pertinent applicant and interview data to ensure unemployment and wrongful discharge claims may be appropriately addressed.
Maintain the recruiting activity reports.
Utilize recruiting databases, applicant tracking systems, internet tools, and other software to perform the recruiting process.
Have knowledge of state and federal labor laws and guidelines, which includes EEO and AAP.
POSITION IMPACT:
Through effective sourcing, screening, and processing of candidates, this position timely and economically fills job requisitions, promotes fair and diverse hiring practices, and positively impacts employee turnover and engagement.

BEHAVIOR COMPETENCIES:
Resilience: Able to calmly accept the realities of running a 24/7 operation in a high customer demand environment that often requires personal time commitment sacrifice in order to resolve urgent issues.  Able to quickly sort out root cause of problems, whether they are real or perceived, and overcome obstacles, to maintain and grow Loram's brand as the silent contractor that delivers on its promises.
Impact Communication: Clearly and succinctly conveying information and ideas to individuals and groups in a variety of situations; communicating in a focused and compelling way that drives others' thoughts and actions; and helps them understand, retain and engage.
Ethical in Words and Actions: Behaves honestly, acts with integrity, affords others respect and courtesy, maintains confidentiality, avoids conflicts of interest, behaves in a manner that upholds the core values, treats communities and the environment with respect, complies with the law and relevant regulations and never uses their power or influence to gain undue benefit or advantage.
Planning and Organizing: Establishing courses of action for self and others to ensure that work is completed efficiently.  Mobilizing available internal and external resources to achieve organizational goals; proactively negotiating for and accessing resources outside one's immediate domain when necessary.
Selecting Talent: Evaluating and selecting internal and external talent to ensure the best match between the individual and the work requirements; is not afraid of strong people and assembles talented teams.
Informing: Provides the information people need to know to do their jobs and to feel good about being a member of the team, unit, and/or the organization; provide individuals information so that they can make accurate decisions; is timely with information.

QUALIFICATIONS:
Education:
| | | | |
| --- | --- | --- | --- |
| Degree | Required | Preferred | Major /Course of Study |
| HS Diploma/Equivalent | | | |
| Bachelor's Degree (4 yr.) | | X    | Human Resources, Business, or equivalent experience in HR or Recruiting. |
Experience:
| | |
| --- | --- |
| Months/Years | Describe |
| 2-5 Years | Human resources, recruiting, industrial relations, military or equivalent experience. |
*Or equivalent combination of education and experience.
Special licenses, other education, certification or professional memberships:
| | |
| --- | --- |
| Certification | Describe |
| Railroad | Maintain railroad safety training and certifications. |
| Passport | Must be able to obtain passport and travel to Canada. |

WORKING CONDITIONS:
The physical demands described here are representative of those that must be met by an employee to successfully perform the essential functions of the role.  Reasonable accommodations may be made to enable individuals with disabilities to perform the essential functions.
Up to 30% travel including international, using any method of transportation.
Ability to apply high levels of cognitive, analytical, retention and reasoning.
Excellent communication skills used within any social context.
Can stand, sit, walk, reach, balance, stoop, kneel, hear, taste and smell.
Can see up close, distances, colors and has use of peripheral vision and depth perception.
Can tolerate variable and sometimes extreme physical conditions during visits or inspections of company equipment in a railroad environment
Apply Now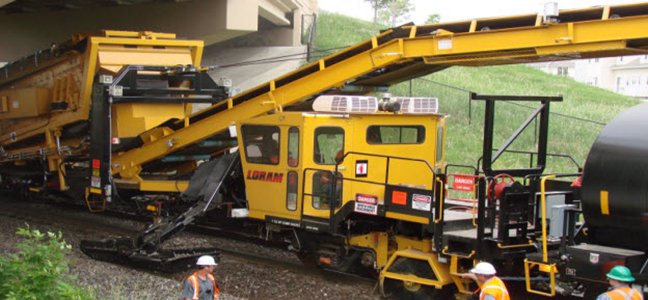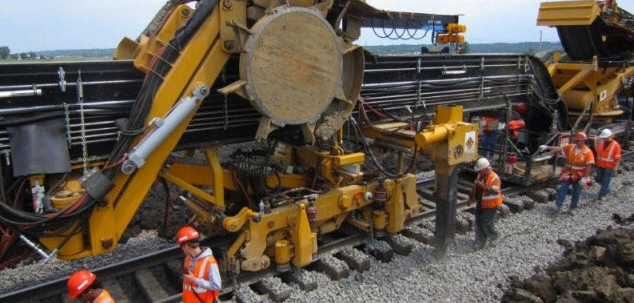 Hamel Office and Operations Profiles
Loram Maintenance of Way, Inc., provides some of the most sophisticated railway maintenance equipment to the railroads of the world. Complementing this equipment is a team of highly professional employees, dedicated to bringing the best in equipment and service to our customers. If "dedicated, professional and committed" are part of your profile, take a close look at the profiles of our team.
More
General Labor and Field Operations Opportunities
As a General Laborer at Loram, you'll have the opportunity to turn ambition into job satisfaction. Help us deliver advanced equipment, technology and services to the railroads of North America. At Loram, you'll be supported by an excellent, comprehensive benefits package, great pay, and an opportunity for growth — everything you need to build a bright future.
More
Life at Loram
We are strong community partners and participate in numerous community activities including the United Way fundraising, IOCP sleep out for the homeless, local holiday festivals, Women's Initiative Network, and support our military with our 20/20 vision program – working to employ 20% of our workforce from those who have served in our military by the year 2020.
Explore Minnesota
Uptown Hamel
I-94 West Chamber of Commerce

Let us search jobs for you based on your skills and experience listed in your LinkedIn Profile.
Start Matching