Superintendent Ballast Quality
Apply Now
Job ID
7693457
Date posted 04/03/2018
ROLE SUMMARY:

The Superintendent of Ballast Quality is responsible to conduct and oversee the collection, analysis, integrity, and reporting of the data collected through track ballast and roadbed inspection and other services.  This individual assures the best utilization of data collected in combination with other available data to facilitate best practices, effective decision making, and quality of production.
FUNCTIONAL COMPETENCIES:
Functional/Technical Skills
Responsible for quality assurance of field data collection through Loram's inspection vehicle or on-broad customer delivery systems
Manages the scheduling and operation of track ballast and roadbed condition measuring systems
Performs analysis, integration, quality assurance and delivery of data and information related to the Geotechnical and Substructure Management (GSM) business unit
Ensures highest quality track inspections through management, data and technical analysis
Assist in the maintenance of computer databases and other software files for the successful operation of GSM inspection and planning services
Works with customers to ensure the railroad supplied data will convert into a usable form and fulfill all requirements
Perform track and right-of-way surveys for railroad customers, using tools such as lidar, ground penetrating radar and other geophysical techniques
Develops detailed work plans and documents based on information developed following inspections
Calibrate equipment to specified guidelines and schedules
Uses logic and methods to solve and troubleshoot problems to find effective solutions    
Manages inventory of parts and tools required for inspection services
Back-up to the Manager of Ballast Quality and assist in:
Scheduling
Experimentation
Data workflow management and data analytics
Program assessment, recommendations
Technical assistance to customers (consulting)

Other 

duties consistent with the job description that may be required from time to time
Safety and Operational Excellence
Supports and trains others in field data collection services and provides knowledge transfer of skills to facilitate effective data collection
Educates and trains railroad personnel and Loram employees on proper implementation of products and services related to HyGround Geo-Technical and Substructure Management Business Unit 
Sufficient knowledge of railroad track and maintenance practices to make decisions on rectification activities required of the Loram machines

Responsible for interaction with other departments, outside agencies, and contract railroads to facilitate efficient and cost effective inspections
Maintains working relationships with customers and effectively communicate during on track site visits
Clearly pass on information to others in a timely manner
Able to work independently
Safely operate and maintain rail inspection vehicle (RIV)
Understand and adhere to general railroad and Loram operating rules
Attends work progress meetings at designated offices, when requested

Budget for materials, supplies, motel costs, etc. utilized for operation of RIV
POSITION IMPACT:
Through research, testing, and analysis, this position will lead the advancement of techniques to improve the efficiency, quality, and ultimately value of Loram's services.
BEHAVIOR COMPETENCIES:

Values Based Leadership:  Recognized by others as living and teaching Loram's values and who appropriately responds when others behave in opposition to the values
Customer Focus:  Is dedicated to meeting the expectations and requirements of internal and external customers; gets first-hand customer information and uses it for improvements in products and services; acts with customers in mind; establishes and maintains effective relationships with customers and gains their trust and respect.
Driving Execution:  Translating strategic priorities into operational reality; aligning communication, accountabilities, resource capabilities, internal processes, and ongoing measurement systems to ensure that strategic priorities yield measurable and sustainable results.
Problem Solving:  Uses rigorous logic and methods to solve difficult problems with effective solutions; probes all fruitful sources for answers; can see hidden problems; is excellent at honest analysis; looks beyond the obvious and does not stop at the first answers.
Technical Learning:  Picks up on technical things quickly; can learn new skills and knowledge; is good at learning new industry, company, product, or technical knowledge; does well in technical courses and seminars.
Communication: Clearly conveying information and ideas through a variety of people with different expertise and trying to engage the audience to understand and retain the message and collaborate in finding the solutions.
Decision Making:  Identifying and understanding issues, problems, and opportunities; comparing data from different sources to draw conclusions; using effective approaches for choosing a course of action or developing appropriate solutions; taking action that is consistent with available facts, constraints, and probable consequences.
Continuous Improvement:  Provide material and in-person, or web-based, training and education of internal and external personnel on the geotechnical aspects of railway track and the benefits of Loram's services.

QUALIFICATIONS:
This individual will have strong data management expertise, able to gain an extensive knowledge of technologies for measurement of track right-of-way conditions, and ability to gain an understanding of railroad substructure systems and designs.Individual must have solid mechanical aptitude and understanding of basic electronic circuits.Ability to troubleshoot electrical and computer systems is a must.
Education:
| | | | |
| --- | --- | --- | --- |
| Degree | Required    | Preferred | Major /Course of Study |
| HS Diploma/Equivalent     | X | | |
| Associate Degree (2 yr.) | | X | Computer Science / Geosciences / Physical Sciences |
| Bachelors Degree (4 yr.) | | X | Computer Science / Geosciences / Physical Sciences |
| Advanced Degree | | | |
Experience:
| | |
| --- | --- |
| Months/Years | Describe |
| 5+ Years | Working with technical  systems and customer contact |
| | |
| | |
*Or equivalent combination of education and experience.
Special licenses, other education, certification, or professional memberships:
| | |
| --- | --- |
| Certification | Describe |
| Railroad | Maintain railroad safety training and certifications |
| | |
| | |
| | |
WORKING CONDITIONS:
This position is considered a safety sensitive role.  The physical demands described here are representative of those that must be met by an employee successfully to perform the essential functions of the role.  Reasonable accommodations may be made to enable individuals with disabilities to perform the essential functions.
Up to 50% travel including international, using any method of transportation.
Ability to apply high levels of cognitive, analytical, retention and reasoning.
Excellent communication skills used within any social context.
Can stand, sit, walk, reach, balance, stoop, kneel, hear, taste, and smell.
Can see up close, distances, colors and has use of peripheral vision and depth perception.
Can tolerate variable and sometimes extreme physical conditions during visits or inspections of company equipment in a railroad environment
Apply Now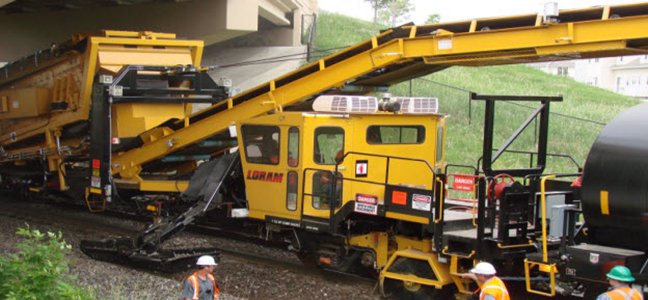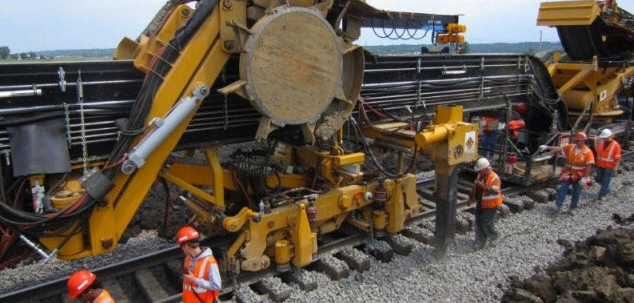 Hamel Office and Operations Profiles
Loram Maintenance of Way, Inc., provides some of the most sophisticated railway maintenance equipment to the railroads of the world. Complementing this equipment is a team of highly professional employees, dedicated to bringing the best in equipment and service to our customers. If "dedicated, professional and committed" are part of your profile, take a close look at the profiles of our team.
More
General Labor and Field Operations Opportunities
As a General Laborer at Loram, you'll have the opportunity to turn ambition into job satisfaction. Help us deliver advanced equipment, technology and services to the railroads of North America. At Loram, you'll be supported by an excellent, comprehensive benefits package, great pay, and an opportunity for growth — everything you need to build a bright future.
More
Life at Loram
We are strong community partners and participate in numerous community activities including the United Way fundraising, IOCP sleep out for the homeless, local holiday festivals, Women's Initiative Network, and support our military with our 20/20 vision program – working to employ 20% of our workforce from those who have served in our military by the year 2020.
Explore Minnesota
Uptown Hamel
I-94 West Chamber of Commerce

Let us search jobs for you based on your skills and experience listed in your LinkedIn Profile.
Start Matching