Senior Technician - Automation
Apply Now
Job ID
4916262
Date posted 12/29/2017
ROLE SUMMARY:
Provide field support to Lease Operations, R&D, and Advance Technology Group.  Serve to focus efforts toward coordination and fulfillment of successful field operations tests while maintaining customer needs, and minimizing interference with daily operations.
FUNCTIONAL COMPETENCIES:
Communication
Coordinate the field testing/application program with Engineering, Fleet Operations, and Marketing.
Participate in development of experimental procedures with R&D and the Advanced Technology Group.
Leadership
Provide training to field crews covering the actual experiment procedure, operating techniques and repair/replacement of equipment.
Operational Excellence
Develop concise statements of new design needs from viewpoint of customers and Fleet Operations.
Participate in development of experimental procedures with R&D and the Advanced Technology Group.
Investigate economical design improvements to new and existing products.
Assess performance of new designs from the view of the field crews under actual field conditions.
Prepare reports on progress of projects and provide recommendations for any changes.
Troubleshoot PLC code, Allen Bradley Software.
Troubleshoot, Repair Machine electrical, computer and hydrostatic systems.
POSITION IMPACT:
Coordinate and fulfill successful field operations test while maintaining customer needs and minimizing interference with daily operations.

BEHAVIOR COMPETENCIES:
Adaptability:  Maintaining effectiveness when experience major changes in work responsibilities or environment; adjusting effectively to work within new work structures, processes, requirements, or cultures.

Building Customer Loyalty:  Effectively meeting customer needs; building productive customer relationships, taking responsibility of customer satisfaction and loyalty.

Building Strategic Work Relationships:  Developing and using collaborative relationships to facilitate the accomplishment of work goals.

Building Trust:  Interacting with others in a way that gives them confidence in one's intentions and those of the organization.

Coaching:  Providing a timely guidance and feedback to help others strengthen specific knowledge / skill areas needed to accomplish a task or solve a problem.

Values Based:  Recognized by others to as living and teaching the Loram values, and appropriately responds when others behave in opposition to the values.

QUALIFICATIONS:
Education:
| | | | |
| --- | --- | --- | --- |
| Degree | Required    | Preferred | Major /Course of Study |
| HS Diploma/Equivalent | X | | |
| Associate Degree (2 yr) | X | | Electronic/Electrical Technology from an accredited/certified technical school |
| Bachelors Degree (4 yr) | | | |
| Advanced Degree | | | |
Experience:
| | |
| --- | --- |
| Months/Years | Describe |
| 3-5 years | Related experience and/or training |
| | Working knowledge of Prime Power applications including multiple generators to a finite bus. |
| | Strong interest in equipment technology as well as mechanical ability with focus on 3 phase power, DC traction systems, and AC motor control. |
| 1 year | Field experience |
*Or equivalent combination of education and experience.
Special licenses, other education, certification or professional memberships:
| | |
| --- | --- |
| Certification | Describe |
| Railroad | Maintain railroad safety training and certifications. |
| Preferred | Experience with thermal imaging tools with certification to level on thermographer. |
| Preferred | Demonstrated working knowledge of advanced control systems and the relationships between computer platforms and the systems they control. |
| | |
WORKING CONDITIONS:
The physical demands described here are representative of those that must be met by an employee to successfully perform the essential functions of the role.  Reasonable accommodations may be made to enable individuals with disabilities to perform the essential functions.
60% or more travel including international, using any method of transportation.
Ability to apply high levels of cognitive, analytical, retention and reasoning.
Excellent communication skills used within any social context.
Can lift and/or move up to 50 pounds.
Can stand, sit, walk, reach, balance, stoop, kneel, hear, taste and smell.
Can see up close, distances, colors and has use of peripheral vision and depth perception.
Can tolerate variable and sometimes extreme physical conditions during visits or inspections of company equipment in a railroad environment
Apply Now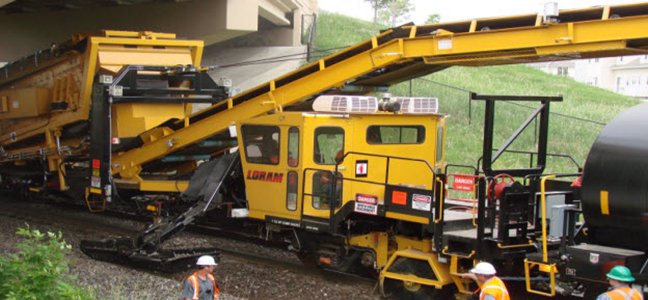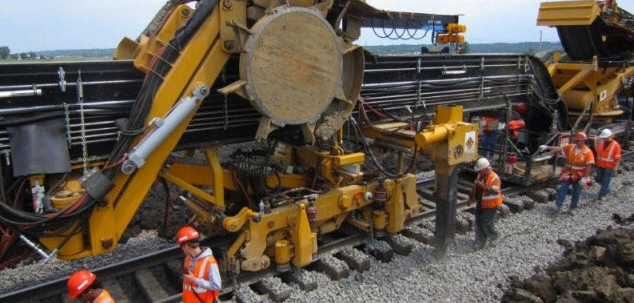 Hamel Office and Operations Profiles
Loram Maintenance of Way, Inc., provides some of the most sophisticated railway maintenance equipment to the railroads of the world. Complementing this equipment is a team of highly professional employees, dedicated to bringing the best in equipment and service to our customers. If "dedicated, professional and committed" are part of your profile, take a close look at the profiles of our team.
More
General Labor and Field Operations Opportunities
As a General Laborer at Loram, you'll have the opportunity to turn ambition into job satisfaction. Help us deliver advanced equipment, technology and services to the railroads of North America. At Loram, you'll be supported by an excellent, comprehensive benefits package, great pay, and an opportunity for growth — everything you need to build a bright future.
More
Life at Loram
We are strong community partners and participate in numerous community activities including the United Way fundraising, IOCP sleep out for the homeless, local holiday festivals, Women's Initiative Network, and support our military with our 20/20 vision program – working to employ 20% of our workforce from those who have served in our military by the year 2020.
Explore Minnesota
Uptown Hamel
I-94 West Chamber of Commerce

Let us search jobs for you based on your skills and experience listed in your LinkedIn Profile.
Start Matching