Quality Technician I
Apply Now
Job ID
6644603
Date posted 01/05/2018
ROLE SUMMARY:
The role of the Quality Technician I is to ensure that received and assembled components are in conformance with design records and applicable standards.   
FUNCTIONAL COMPETENCIES:
Quality Inspection
Execute inspection activities during receiving and assembly.
Read and interpret design, manufacturing and assembly documentation.
Accept or reject components, assemblies, shop orders based on comparison of inspection results with the design record.
Track and communicate quality results.
Ensure use of calibrated tools when required.
Quality Processes
Support Zero Defect mentality.
Support the ISO 9001 Quality Management System and process requirements.
Constructively interface with suppliers, engineering, field service, manufacturing and sourcing in support of quality improvements to reduce the reoccurrence of non-conformances.
Support root cause analysis activities on non-conformances, and assist in the implementation of effective corrective actions.
Perform product and process audits.
Quality Documentation
Create non-conformance case reports, communicate them appropriately and monitor non-conformances to resolution.
Monitor tool calibration status and highlight deficiencies.
Assist in quality data analysis.
Assist writing and submitting inspection reports.
POSITION IMPACT:
Through effective and accurate quality processes and inspection, this position ensures high quality components and equipment for internal and external customers.
BEHAVIOR COMPETENCIES:
Action Oriented:  Taking prompt action to accomplish objectives; taking action to achieve goals beyond what is required; being proactive. Enjoys working hard; is full of energy for the things he/she sees as challenging; not fearful of acting with a minimum of planning.
Building Partnerships:  Identifying opportunities and taking action to build strategic relationships between one's area and other areas, teams, departments, units, or organizations to help achieve business goals.
Customer Focus:  Is dedicated to meeting the expectations and requirements of internal and external customers; gets first-hand customer information and uses it for improvements in products and services; acts with customers in mind; establishes and maintains effective relationships with customers and gains their trust and respect.
Listening:  Practice attentive and active listening; has the patience to hear people out; can accurately restate the opinions of others even when he/she disagrees.
Peer Relationships:  Can quickly find common ground and solve problems for the good of all; can represent his/her own interests and yet be fair to other groups; can solve problems with peers with a minimum of noise; is seen as a team player and is cooperative; easily gains trust and support of peers; encourages collaboration, can be candid with peers.
Technical Learning:  Picks up on technical things quickly; can learn new skills and knowledge; is good at learning new industry, company, product, or technical knowledge; does well in technical courses and seminars.
Values Based:  Recognized by others to as living and teaching the Loram values, and appropriately responds when others behave in opposition to the values.
QUALIFICATIONS:
Education:
| | | | |
| --- | --- | --- | --- |
| Degree | Required    | Preferred | Major /Course of Study |
| HS Diploma/Equivalent | | | |
| Associate Degree (2 yr) | | | Engineering, Welding & Metal Fabrication, Manufacturing Engineering Technology, Fluid Power Engineering, or Electronics Technology. |
| Bachelors Degree (4 yr) | | | |
Experience:
| | |
| --- | --- |
| Months/Years | Describe |
| 1-3 years | Quality inspection experience; Reading and interpreting prints, using measurement equipment in a heavy equipment manufacturing environment. |
| 1-3 years | Experience using precision measuring equipment such as CMM, calipers, micrometers, etc. |
| 1-3 years | Using MRP systems; Bills of material; Non-conformance systems. |
*Or equivalent combination of education and experience.
Special licenses, other education, certification or professional memberships:
| | |
| --- | --- |
| Certification | Describe |
| Railroad (Preferred) | Maintain railroad safety training and certifications |
| ASQ (Required) | Certified Quality Technician through ASQ within first year of employment. |
| ISO 9000 (Preferred) | Exposure and awareness of process, procedures, work instructions, audits. |
| Lean/Six Sigma (Preferred) | Six Sigma project, Lean kaizen event, or continuous improvement project team member. |
WORKING CONDITIONS:
The physical demands described here are representative of those that must be met by an employee to successfully perform the essential functions of the role.  Reasonable accommodations may be made to enable individuals with disabilities to perform the essential functions.
10% or more travel including international, using any method of transportation.
Ability to occasionally lift and/or move up to 50 pounds. 
Ability to apply high levels of cognitive, analytical, retention and reasoning.
Excellent communication skills used within any social context.
Can stand, sit, walk, reach, balance, stoop, kneel, hear, taste and smell.
Can see up close, distances, colors and has use of peripheral vision and depth perception.
Can tolerate variable and sometimes extreme physical conditions during visits or inspections of company equipment in a railroad environment.
Apply Now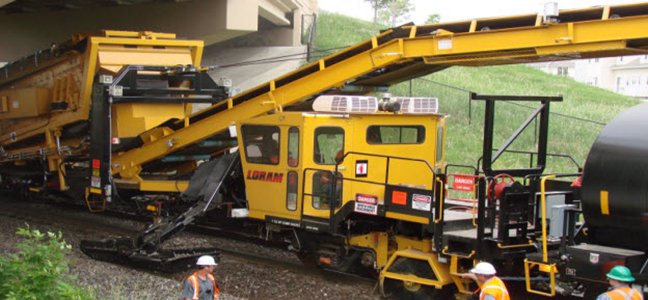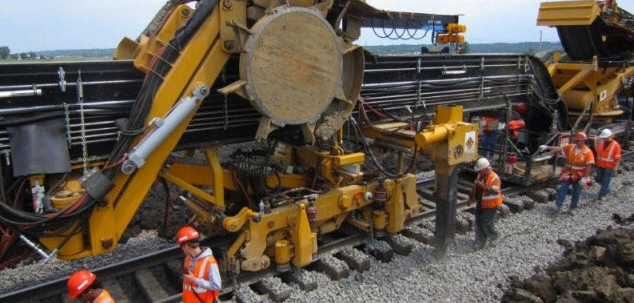 Hamel Office and Operations Profiles
Loram Maintenance of Way, Inc., provides some of the most sophisticated railway maintenance equipment to the railroads of the world. Complementing this equipment is a team of highly professional employees, dedicated to bringing the best in equipment and service to our customers. If "dedicated, professional and committed" are part of your profile, take a close look at the profiles of our team.
More
General Labor and Field Operations Opportunities
As a General Laborer at Loram, you'll have the opportunity to turn ambition into job satisfaction. Help us deliver advanced equipment, technology and services to the railroads of North America. At Loram, you'll be supported by an excellent, comprehensive benefits package, great pay, and an opportunity for growth — everything you need to build a bright future.
More
Life at Loram
We are strong community partners and participate in numerous community activities including the United Way fundraising, IOCP sleep out for the homeless, local holiday festivals, Women's Initiative Network, and support our military with our 20/20 vision program – working to employ 20% of our workforce from those who have served in our military by the year 2020.
Explore Minnesota
Uptown Hamel
I-94 West Chamber of Commerce

Let us search jobs for you based on your skills and experience listed in your LinkedIn Profile.
Start Matching