Project Manager III
Apply Now
Job ID
6039438
Date posted 10/19/2017
ROLE SUMMARY:
Senior level P.M. who is accountable for managing all project activities, for sophisticated high-value projects, while concurrently ensuring time-to-market, cost and quality are successfully achieved.

FUNCTIONAL COMPETENCIES:
Planning
Successfully manage cross-functional teams and project deliverables through a stage-gate process.
Confer with project staff on proposal reviews, project plans, resource allocation and funding needs per project phase.  Schedule and coordinate assigned duties within scope of authority.
Prepare project reports for management, clients, and/or others.  Review status reports prepared by project personnel and update schedules/plans as required.
Align staff activities to ensure project success within the prescribed budget and schedule.
Executive team communication on project status; cost, time, risk and quality.
Leadership
Responsible for all aspects of project life cycle (initiate, plan, execute, control and close). 
Effectively lead and coordinate matrixed team activities.
Remove obstacles and impediment to ensure project success.
Key Performance Indicators (KPI) achievement on all assigned projects.
Facilitate and manage cross-function team interactions: Marketing, Engineering, Manufacturing and Operation.
POSITION IMPACT:
Successful project completion while maintaining time and budget requirements that meet or exceed customer needs.
BEHAVIOR COMPETENCIES:
Planning and Organizing:  Establishing courses of action for self and others to ensure that work is completed efficiently.  Have the knowledge of how the organization works and how to get things done through formal and informal networks; understands the purpose behind policies, practices, and procedures, and understand the culture of the organization.
Decision Making:  Identifying and understanding issues, problems, and opportunities; comparing data from different sources to draw conclusions; using effective approaches for choosing a course of action or developing appropriate solutions; taking action that is consistent with available facts, constraints, and probable consequences. Have the confidence to make decisions and recommend controversial decisions to the executive level.
Communication:  Clearly conveying information and ideas through a variety of media to individuals including the ability to communicate upward to the executive level regarding risks and risk mitigation.  Communicate ideas in a clear and succinct manner to individuals and groups in a variety of situations in a manner which compel others to take action that will advance shared interests and business goals.
Customer Focus:  Ensuring that the customer perspective is a driving force behind business decisions and activities; crafting and implementing service practices that meet customers' and own organization's needs.
Interpersonal Skills:  Relates well to all kinds of people regardless of their position, builds appropriate rapport, constructive and effective relationships; uses diplomacy and tact; can diffuse high-tension situations. The ability to effectively maneuver through complex internal political situations while being sensitive to how employees and Loram functions.
Adaptability:  Maintaining effectiveness when experiencing major changes in work responsibilities or environment; adjusting effectively to work within new work structures, processes, requirements, or cultures.
Stress Tolerance:  Maintaining stable performance under pressure or opposition (such as time pressure or job ambiguity); handling stress in a manner that is acceptable to others and to the organization.
Values Based Leadership:  Recognized by others as living and teaching Loram's values and who appropriately responds when others behave in opposition to the values.

QUALIFICATIONS:
Education:
| | | | |
| --- | --- | --- | --- |
| Degree | Required    | Preferred | Major/Course of Study |
| HS Diploma/Equivalent | | | |
| Associate Degree (2 yr) | | | |
| Bachelor Degree (4 yr) | X | | Engineering and/or business |
| Advanced Degree | | X | |
Experience:
| | |
| --- | --- |
| Months/Years | Describe |
| >6-years | Project Management experience |
*Or equivalent combination of education and experience.
Special licenses, other education, certification or professional memberships:
| | |
| --- | --- |
| Certification | Describe |
| PM Certification | Project Management certification  - Preferred |
| Railroad (Preferred) | Maintain railroad safety training and certifications. |
WORKING CONDITIONS:
The physical demands described here are representative of those that must be met by an employee to successfully perform the essential functions of the role.  Reasonable accommodations may be made to enable individuals with disabilities to perform the essential functions.
25-30% or more travel including international, using any method of transportation.
Ability to apply high levels of cognitive, analytical, retention and reasoning.
Excellent communication skills used within any social context.
Can stand, sit, walk, reach, balance, stoop, kneel, hear, taste and smell.
Can see up close, distances, colors and has use of peripheral vision and depth perception.
Can tolerate variable and sometimes extreme physical conditions during visits or inspections of company equipment in a railroad environment
Apply Now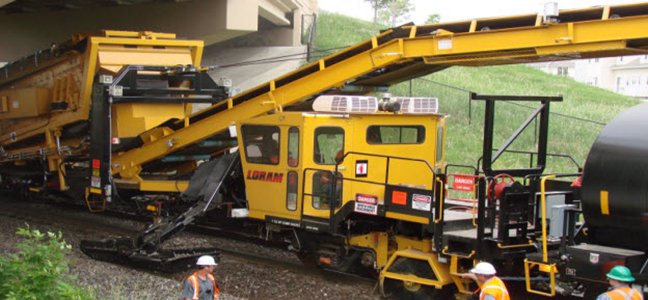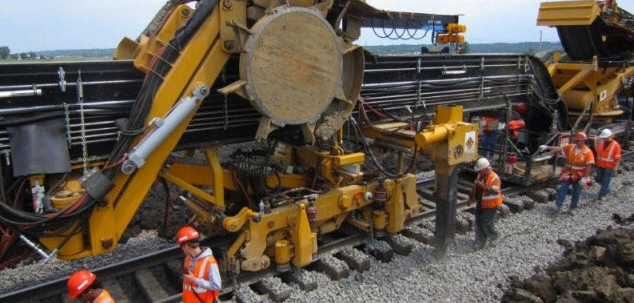 Hamel Office and Operations Profiles
Loram Maintenance of Way, Inc., provides some of the most sophisticated railway maintenance equipment to the railroads of the world. Complementing this equipment is a team of highly professional employees, dedicated to bringing the best in equipment and service to our customers. If "dedicated, professional and committed" are part of your profile, take a close look at the profiles of our team.
More
General Labor and Field Operations Opportunities
As a General Laborer at Loram, you'll have the opportunity to turn ambition into job satisfaction. Help us deliver advanced equipment, technology and services to the railroads of North America. At Loram, you'll be supported by an excellent, comprehensive benefits package, great pay, and an opportunity for growth — everything you need to build a bright future.
More
Life at Loram
We are strong community partners and participate in numerous community activities including the United Way fundraising, IOCP sleep out for the homeless, local holiday festivals, Women's Initiative Network, and support our military with our 20/20 vision program – working to employ 20% of our workforce from those who have served in our military by the year 2020.
Explore Minnesota
Uptown Hamel
I-94 West Chamber of Commerce

Let us search jobs for you based on your skills and experience listed in your LinkedIn Profile.
Start Matching