Manager, Learning and Development
Apply Now
Job ID
5943916
Date posted 10/10/2017
ROLE SUMMARY:
Reporting to the VP of Human Resources and Labor Relations, the Manager, Learning and Development is responsible for the creation, execution and continuous improvement of employee training across all functions.  This includes all facets of program management to meet deliverables, curriculum development, and delivery methods, ensuring compliance to all railroad specific and regulatory training, which is critical to the business, along with behavioral skills training and leadership development initiatives.   Longer term strategies include developing LORAM University offerings both for employees and training specific to our rail grinding technologies for our customers.
FUNCTIONAL COMPETENCIES:
Program Management
Employ project management discipline and use the tools to drive on time delivery of courses

Continuously communicate to company executives, managers and team members on status

Evaluate and secure qualified vendors to lead or assist in content development and/or delivery

Facilitate engagement of leaders and subject matter experts to develop training content for field, manufacturing, and office employees

Align all training to company and functional strategies and competency development
Railroad Specific Training and Compliance
Develop and maintain relationships with appropriate railroad safety and regulatory leaders to help influence and ensure understanding of all required railroad training and certifications

Oversee the notification, tracking, analysis, scheduling and delivery of all regulatory (FRA, OSHA, etc.) and railroad training requirements

Maintain up to date knowledge on all Federal Railroad Regulatory requirements and participate in industry associations (example: NRC, AREMA)

Develop and deliver field training programs

Direct responsibility for designing and delivering new hire orientation
Learning Facilitation
Working knowledge of enabling technologies and actionable analytics to promote learning

Ensure offerings meet the needs of adult learners in their environments (i.e. e-learning, classroom etc)

Develop and facilitate leadership learning programs and forums
POSITION IMPACT:
Ensure that all Loram employees are given the training and tools necessary to be successful in their current role while preparing them for personal and professional growth opportunities to increase market share for Loram globally.
BEHAVIOR COMPETENCIES:
Values Based Leadership:  Recognized by others as living and teaching Loram's values and who appropriately responds when others behave in opposition to the values.

Driving Execution:  Translating strategic priorities into operational reality; aligning communication, accountabilities, resource capabilities, internal processes, and ongoing measurement systems to ensure that strategic priorities yield measurable and sustainable results.

Building Partnerships:  Identifying opportunities and taking action to build strategic relationships between one's area and other areas, teams, departments, units, or organizations to help achieve business goals.

Trusting and Transparent Based Communication:  Is naturally inclusive and shares information to instill a learning culture and to drive dialogue, debate, and decisiveness.  Values and promotes cross functional relationships with peers to build trust and transparency across organizational lines, for the good of the whole.

Business Acumen:  Using economic, financial, market, and industry data to understand and improve business results; using one's understanding of major business functions, industry trends, and own organization's position to contribute to effective business strategies and tactics.

Strategic Agility:  Sees ahead clearly; can anticipate future consequences and trends accurately; has broad knowledge and perspective; is future oriented; can articulately paint credible pictures and visions of possibilities and likelihoods; can create competitive and breakthrough strategies and plans.
QUALIFICATIONS:
Education:
| | | | |
| --- | --- | --- | --- |
| Degree | Required    | Preferred | Major /Course of Study |
| HS Diploma/Equivalent | | | |
| Associate Degree (2 yr) | | | |
| Bachelor's Degree (4 yr) |           X | | Communications, Training & Development |
| Advanced Degree | |           X | |
Experience:
| | |
| --- | --- |
| Months/Years | Describe |
| 5 Years | Leading a team of technical trainers, project managers and e-learning content developers |
| 3 – 5 Years | Emerging e-learning technologies that enable on line learning and measurement |
| 5  - 7 Years | Facilitation of content development |
| 3 – 5 Years | Program and Project Management (PM Certification very helpful) |
| 3 – 5 Years | Railroad Safety Training Design and Facilitation |
| 2 – 4 Years | Basic understanding of mechanical, electrical, hydraulic assembly and operation |
*Or equivalent combination of education and experience.
Special licenses, other education, certification or professional memberships:
| | |
| --- | --- |
| Certification | Describe |
| Railroad | Maintain railroad safety training and certifications. |
| | |
| | |
| | |
WORKING CONDITIONS:
The physical demands described here are representative of those that must be met by an employee to successfully perform the essential functions of the role.  Reasonable accommodations may be made to enable individuals with disabilities to perform the essential functions.
10% or more travel including international, using any method of transportation.

Ability to apply high levels of cognitive, analytical, retention and reasoning.

Excellent communication skills used within any social context.

Can stand, sit, walk, reach, balance, stoop, kneel, hear, taste and smell.

Can see up close, distances, colors and has use of peripheral vision and depth perception.

Can tolerate variable and sometimes extreme physical conditions during visits or inspections of company equipment in a railroad environmen

t
Apply Now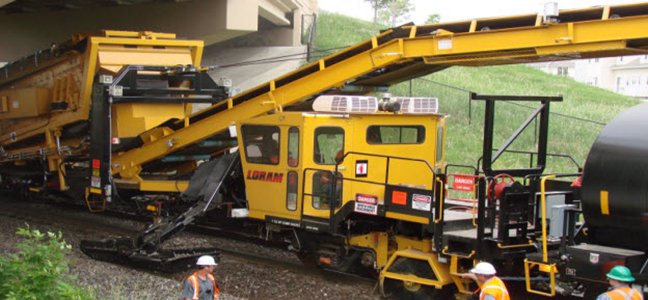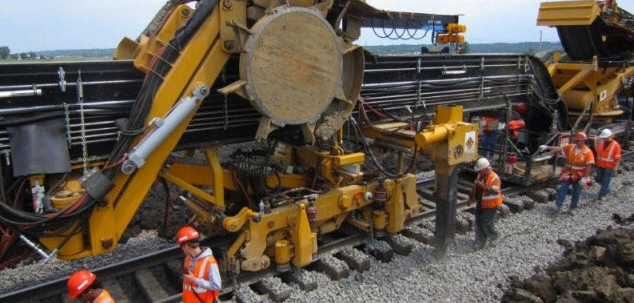 Hamel Office and Operations Profiles
Loram Maintenance of Way, Inc., provides some of the most sophisticated railway maintenance equipment to the railroads of the world. Complementing this equipment is a team of highly professional employees, dedicated to bringing the best in equipment and service to our customers. If "dedicated, professional and committed" are part of your profile, take a close look at the profiles of our team.
More
General Labor and Field Operations Opportunities
As a General Laborer at Loram, you'll have the opportunity to turn ambition into job satisfaction. Help us deliver advanced equipment, technology and services to the railroads of North America. At Loram, you'll be supported by an excellent, comprehensive benefits package, great pay, and an opportunity for growth — everything you need to build a bright future.
More
Life at Loram
We are strong community partners and participate in numerous community activities including the United Way fundraising, IOCP sleep out for the homeless, local holiday festivals, Women's Initiative Network, and support our military with our 20/20 vision program – working to employ 20% of our workforce from those who have served in our military by the year 2020.
Explore Minnesota
Uptown Hamel
I-94 West Chamber of Commerce

Let us search jobs for you based on your skills and experience listed in your LinkedIn Profile.
Start Matching