Machine Builders and Assemblers - Electrician, Fluid Power and Mechanical
Apply Now
Job ID
3794782
Date posted 01/12/2017
Are you interested in building big machines?  Loram Maintenance of Way is a hidden gem of a company, based in Hamel, Minnesota, and is one of just a few companies that lead the global market in the design and manufacturing of rail maintenance equipment. As a Machine
Builder, you would work in our manufacturing plant with nearly 100 other skilled workers to build hydraulic, electric, pneumatic and mechanical systems to be used in our specialty machines.

We have three disciplines of employees in the shop. Duties of each include:

Electrical: 
-Install electrical & PLC systems and panels
-Accurate wire pulls
-Terminate wires
-Understand electrical components & systems up to 480V
-Read & understand electrical schematics

Fluid Power:
-Measure, cut, & crimp hydraulic hoses
-Bend stainless steel tubing
-Thread varying sizes of pipes
-Build & install hydraulic, pneumatic, and water systems
-Read & understand engineering drawings/blueprints 

Mechanical:
-Bolt and attach components and enclosures to a machine
-Safely operate overhead cranes
-Build machine sub-assemblies
-Understand cutting and working with different metal types
-Read & understand engineering drawings/blueprints 

All employees will be required to do the following tasks:
-Identify, select and properly use and care for basic electrical
hand power tools, pneumatic tools, specialty and stationary mechanical power
tools
-Understand production process flows
-Accurately locate, identify, and gather parts from the parts storage area
-Able to regularly apply basic addition and fraction conversions
-General knowledge and use of computers and company software applications

Other details:
· A High School Diploma is required.
· An Associate's Degree in a relevant field is preferred, but can be
substituted with relevant experience
· Mandatory overtime does occur during times of high production demand
· Loram's manufacturing plant is a union environment and machine builders are
members of the United Steelworkers union
· Wages start at $19.71 for 1st Shift (6AM-2:30PM) and $20.46 for 2nd Shift
(3PM-11:30PM)

Loram Benefits:
-Medical, Dental, & Vision Insurance
-10 Paid Holidays annually
-401(k) with a 150% company match
-Health Club Reimbursement Program
-Company Paid Life, AD&D, LTD/STD Insurances
-Paid Time Off 
We are proud to be an Equal Opportunity Employer of Minorities, Females, Protected Veterans, and Individuals with Disabilities.
Job Family Manufacturing
Pay Type Hourly
Required Education High School
Location Loram, Hamel, Minnesota, United States of America
Apply Now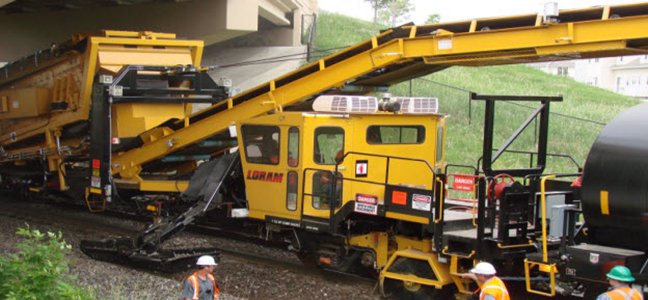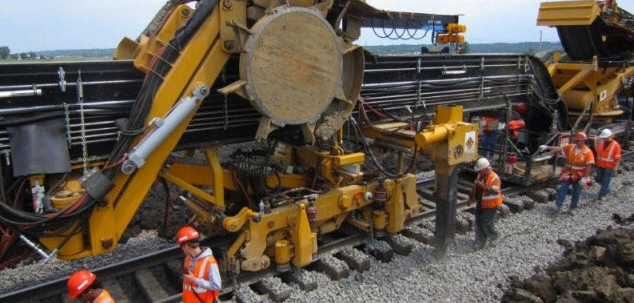 Hamel Office and Operations Profiles
Loram Maintenance of Way, Inc., provides some of the most sophisticated railway maintenance equipment to the railroads of the world. Complementing this equipment is a team of highly professional employees, dedicated to bringing the best in equipment and service to our customers. If "dedicated, professional and committed" are part of your profile, take a close look at the profiles of our team.
More
General Labor and Field Operations Opportunities
As a General Laborer at Loram, you'll have the opportunity to turn ambition into job satisfaction. Help us deliver advanced equipment, technology and services to the railroads of North America. At Loram, you'll be supported by an excellent, comprehensive benefits package, great pay, and an opportunity for growth — everything you need to build a bright future.
More
Life at Loram
We are strong community partners and participate in numerous community activities including the United Way fundraising, IOCP sleep out for the homeless, local holiday festivals, Women's Initiative Network, and support our military with our 20/20 vision program – working to employ 20% of our workforce from those who have served in our military by the year 2020.
Explore Minnesota
Uptown Hamel
I-94 West Chamber of Commerce

Let us search jobs for you based on your skills and experience listed in your LinkedIn Profile.
Start Matching