Human Resources Administrative Assistant
Apply Now
Job ID
4081294
Date posted 02/24/2017
ROLE SUMMARY:
The Human Resources (HR) Administrative Assistant provides general support for the Human Resources and Office Services departments. 
FUNCTIONAL COMPETENCIES:
Support HR team with multiple tasks and projects
Provide data entry and document creation in Word, Excel, PowerPoint, Visio
Support department staff with HR and company-wide applications
Create, and deliver professional correspondence to department staff and company-wide audience
Maintains personnel file security and provides access to confidential personnel files upon request to authorized managerial personnel.
Sorting and distributing of morning and afternoon mail.
Provide general support for HR department, including; ordering supplies; and processing departmental bills including the monitoring of department budget reports.
Assists with new hire processes; Creates and assembles New Hire Packets, Creates files for HR, Benefits, and Payroll, Minnesota state reporting requirements, e-verify for all New Hires to ensure I-9 Compliance.
Records and processes tuition reimbursement for employees and ensures the program meets federal tax regulations.
Serve as primary MERSC representative and update the MERSC Bulletin Board folder with current employee discount programs, discount coupons, and discount tickets.
Filing of Personnel Information.
POSITION IMPACT:
Through organization, resourcefulness, and efficiency this position will ensure continuity of department activities and accuracy of both reporting and documentation impacting the outcomes of HR and related internal and external audits as well as, providing actionable information.
BEHAVIOR COMPETENCIES:
Values Based Leadership:  Recognized by others as living and teaching Loram's values and who appropriately responds when others behave in opposition to the values.
Adaptability:  Maintaining effectiveness when experiencing major changes in work responsibilities or environment; adjusting effectively to work within new work structures, processes, requirements, or cultures.
Peer Relationships:  Can quickly find common ground and solve problems for the good of all; can represent his/her own interests and yet be fair to other groups; can solve problems with peers with a minimum of noise; is seen as a team player and is cooperative; easily gains trust and support of peers; encourages collaboration, can be candid with peers.
High-Impact Communication:  Clearly and succinctly conveying information and ideas to individuals and groups in a variety of situations; communicating in a focused and compelling way that drives others' thoughts and actions; and helps them understand, retain and engage.
Action Oriented:  Taking prompt action to accomplish objectives; taking action to achieve goals beyond what is required; being proactive. Enjoys working hard; is full of energy for the things he/she sees as challenging; not fearful of acting with a minimum of planning.
Planning and Organizing:  Establishing courses of action for self and others to ensure that work is completed efficiently.  Mobilizing available internal and external resources to achieve organizational goals; proactively negotiating for and accessing resources outside one's immediate domain when necessary.
QUALIFICATIONS:
Education:
| | | | |
| --- | --- | --- | --- |
| Degree | Required    | Preferred | Major /Course of Study |
| HS Diploma/Equivalent | X | | |
| Associate Degree (2 yr) | | X | |
| Bachelor's Degree (4 yr) | | | |
| Advanced Degree | | | |
Experience:
| | |
| --- | --- |
| Months/Years | Describe |
| 3 – 5 Years | Previous experience in a Human Resources |
| 3 – 5 Years | Microsoft Office applications; Word, Excel, PowerPoint |
| | |
*Or equivalent combination of education and experience.
Special licenses, other education, certification or professional memberships:
WORKING CONDITIONS:
The physical demands described here are representative of those that must be met by an employee to successfully perform the essential functions of the role.  Reasonable accommodations may be made to enable individuals with disabilities to perform the essential functions.
Ability to apply high levels of cognitive, analytical, retention and reasoning.
Excellent communication skills used within any social context.
Can stand, sit, walk, reach, balance, stoop, kneel, hear, taste and smell.
Can see up close, distances, colors and has use of peripheral vision and depth perception.
Can tolerate variable and sometimes extreme physical conditions during visits or inspections of company equipment in a railroad environment
We are proud to be an Equal Opportunity Employer of Minorities, Females, Protected Veterans, and Individuals with Disabilities.
Job Family Human Resources
Pay Type Hourly
Location Loram, Hamel, Minnesota, United States of America
Apply Now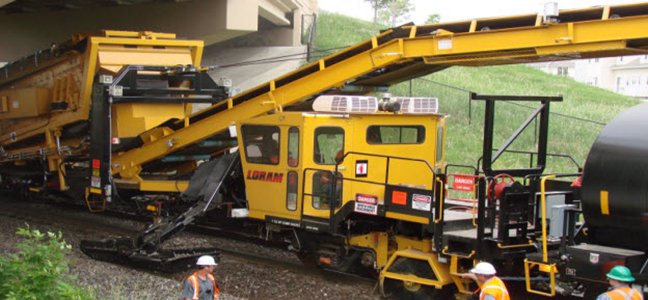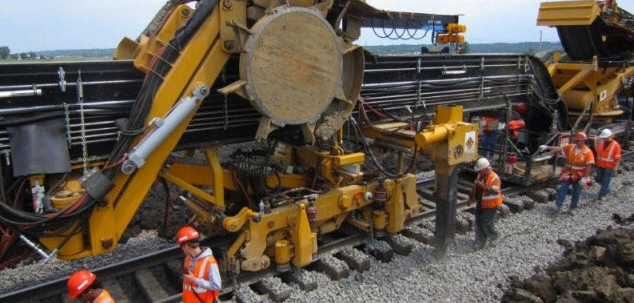 Hamel Office and Operations Profiles
Loram Maintenance of Way, Inc., provides some of the most sophisticated railway maintenance equipment to the railroads of the world. Complementing this equipment is a team of highly professional employees, dedicated to bringing the best in equipment and service to our customers. If "dedicated, professional and committed" are part of your profile, take a close look at the profiles of our team.
More
General Labor and Field Operations Opportunities
As a General Laborer at Loram, you'll have the opportunity to turn ambition into job satisfaction. Help us deliver advanced equipment, technology and services to the railroads of North America. At Loram, you'll be supported by an excellent, comprehensive benefits package, great pay, and an opportunity for growth — everything you need to build a bright future.
More
Life at Loram
We are strong community partners and participate in numerous community activities including the United Way fundraising, IOCP sleep out for the homeless, local holiday festivals, Women's Initiative Network, and support our military with our 20/20 vision program – working to employ 20% of our workforce from those who have served in our military by the year 2020.
Explore Minnesota
Uptown Hamel
I-94 West Chamber of Commerce

Let us search jobs for you based on your skills and experience listed in your LinkedIn Profile.
Start Matching