HR Information Systems Specialist (HRIS)
Apply Now
Job ID
7194107
Date posted 02/13/2018
ROLE SUMMARY:
The HRIS Specialist is responsible for managing the Company's human resources technologies to drive key employee engagement processes and support. This includes the oversight and delivery of software updates, user acceptance testing, ongoing configurations, maintenance, project management, vendor management, implementation and troubleshooting of the Dayforce, Cornerstone on Demand, and HR Sharepoint sites.
FUNCTIONAL COMPETENCIES:
Systems and Processes
Document all new or revised internal business requirements to prepare systems to meet needs.
Configure all modules of Dayforce, Cornerstone and Sharepoint, per business requirements (performance reviews, goal setting, pay policies, benefit plans, automated work flows, training compliance reporting, and internal communications).
Manage Loram-side of vendor carrier feeds and data imports and troubleshoot inaccuracies
Perform monthly data integrity, payroll and benefits checks (status, classifications, accruals errors, etc.), identify root causes, and correct records as needed.
Partner with Information Technology and Finance to manage feeds into data warehouse, which would impact the MUD, Field Reporting, IFS, and Cornerstone. (Dayforce HR export drives the HR data these systems rely upon).
Partner with payroll during payroll weeks as top priority, to conduct various checks and audits to ensure data flows correctly to employee paychecks and internal and external reports.
    Project Management
Manage key system events through configurations, test, implementation, communications and user training (401k plan; annual benefits enrollment, compensation processes, reviews, goal setting and training compliance reporting).
Lead monthly meetings with information systems vendors and prioritize projects according to business needs.
Submit and drive to closure all Dayforce help desk tickets for configurations and repairs.
Proactively prepare for quarterly software updates, as the designated User Acceptance Test lead, and predict and communicate impact and process changes to appropriate user audiences.
Analysis and Reporting
Create human capital decision support reports, to drive key process improvements (fleet operations, training, recruiting, and KPI preparations).
Partner with Finance on developing work flows to feed enterprise-wide KPI real time data feeds.
POSITION IMPACT:
The focused oversight and management of HR technology and processes will ensure complete data integrity for all employee information that minimizes errors, and drives accurate paychecks, benefits delivery, learning, performance management, compensation and communication processes. 
BEHAVIOR COMPETENCIES:
Priority Setting:  Spends his/her time and the time of others on what's important; quickly zeroes in on the critical few and puts the trivial many aside; can quickly sense what will help or hinder accomplishing a goal; eliminates roadblocks; creates focus.
Creating a Service Reputation:  Crafting and implementing service practices that meet customers' and own organization's needs; using appropriate interpersonal styles and techniques to resolve difficult customer situations and regain customer confidence
Action Oriented:  Taking prompt action to accomplish objectives; taking action to achieve goals beyond what is required; being proactive. Enjoys working hard; is full of energy for the things he/she sees as challenging; not fearful of acting with a minimum of planning.
Work Standards:  Setting high standards of performance for self and others; assuming responsibility and accountability for successfully completing assignments or tasks; self-imposing standards of excellence rather than having standards imposed.
Peer Relationships:  Can quickly find common ground and solve problems for the good of all; can represent his/her own interests and yet be fair to other groups; can solve problems with peers with a minimum of noise; is seen as a team player and is cooperative; easily gains trust and support of peers; encourages collaboration, can be candid with peers.
QUALIFICATIONS:
Education:
| | | | |
| --- | --- | --- | --- |
| Degree | Required    | Preferred | Major /Course of Study |
| HS Diploma/Equivalent | X | | |
| Associate Degree (2 yr) | | | |
| Bachelor's Degree (4 yr) | X | | |
| Advanced Degree | | X | MBA, or Certification in HR (SPHR) |
Experience:
| | |
| --- | --- |
| Months/Years | Describe |
| 1 – 2 Years | HRIS Implementation Project Experience |
| 1 – 2 Years | HRIS Configuration, Testing and Implementation to Business Requirements |
*Or equivalent combination of education and experience.
Special licenses, other education, certification or professional memberships:
| | |
| --- | --- |
| Certification | Describe |
| Project Management Certification  (Preferred) | Aspire to secure professional certification in PM |
| HRIS Certification | Aspire to secure professional certification in HR Information Systems |
| | |
| | |
WORKING CONDITIONS:
The physical demands described here are representative of those that must be met by an employee to successfully perform the essential functions of the role.  Reasonable accommodations may be made to enable individuals with disabilities to perform the essential functions.
10% or more travel including international, using any method of transportation.
Ability to apply high levels of cognitive, analytical, retention and reasoning.
Excellent communication skills used within any social context.
Can stand, sit, walk, reach, balance, stoop, kneel, hear, taste and smell.
Can see up close, distances, colors and has use of peripheral vision and depth perception.
Can tolerate variable and sometimes extreme physical conditions during visits or inspections of company equipment in a railroad environment
Apply Now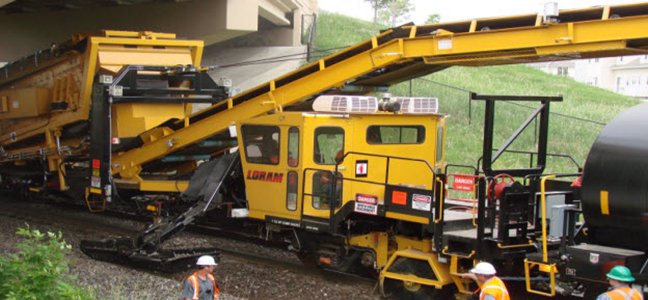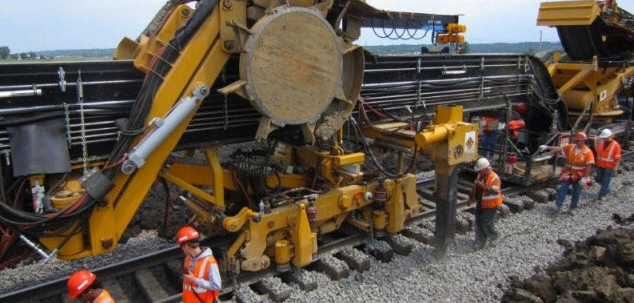 Hamel Office and Operations Profiles
Loram Maintenance of Way, Inc., provides some of the most sophisticated railway maintenance equipment to the railroads of the world. Complementing this equipment is a team of highly professional employees, dedicated to bringing the best in equipment and service to our customers. If "dedicated, professional and committed" are part of your profile, take a close look at the profiles of our team.
More
General Labor and Field Operations Opportunities
As a General Laborer at Loram, you'll have the opportunity to turn ambition into job satisfaction. Help us deliver advanced equipment, technology and services to the railroads of North America. At Loram, you'll be supported by an excellent, comprehensive benefits package, great pay, and an opportunity for growth — everything you need to build a bright future.
More
Life at Loram
We are strong community partners and participate in numerous community activities including the United Way fundraising, IOCP sleep out for the homeless, local holiday festivals, Women's Initiative Network, and support our military with our 20/20 vision program – working to employ 20% of our workforce from those who have served in our military by the year 2020.
Explore Minnesota
Uptown Hamel
I-94 West Chamber of Commerce

Let us search jobs for you based on your skills and experience listed in your LinkedIn Profile.
Start Matching