Fluid Power Engineering Intern - Summer 2018
Apply Now
Job ID
5683860
Date posted 09/11/2017
SUMMARY: Work in the Fluid Power design group to design hydraulic and pneumatic systems for custom railroad maintenance equipment and products. Must perform the essential duties and responsibilities for this job as described below.
ESSENTIAL DUTIES AND RESPONSIBILITIES include the following:
1. Assists in product or system design under the direct guidance of another engineer or designer.
2. Help determine feasibility of designing equipment or modifying existing equipment considering costs, time limitations, company planning, and other technical and economic factors.
3. Confers with research and other engineering personnel to clarify or resolve problems and develop/modify designs as required.
4. Uses computer assisted design/drafting equipment and software to develop designs and prepare product or system layouts, detailed drawings, and hydraulic and pneumatic schematics.
5. Analyzes engineering sketches, specifications, and related data and drawings to determine design factors such as size, shape, and arrangement of parts.
6. Drafts multi-view drawings of machine and subassemblies that show interrelated dimensions and positions, including specifications for gear ratios, bearing loads, and direction of moving parts.
7. Prepares and compiles necessary calculations to support product designs.
8. Analyzes test data and reports to help determine if design meets functional and performance specifications.
9. Perform engineering duties and subtasks in area of discipline of low complexity for a project or projects.
10.Understand basic functionality of hydraulic pumps, motors, coolers, and filters.
11.Other duties as assigned.
Reasonable accommodations may be made to enable individuals with disabilities to perform the essential functions.
QUALIFICATION REQUIREMENTS: To perform this job successfully, an individual must be able to perform each essential duty satisfactorily. The requirements listed below are representative of the knowledge, skill, and/or ability required.
1. Ability and willingness to learn necessary design tools as required for area of discipline (i.e., Inventor 2D/3D, Automation Studio schematic software, etc.)
2. Ability and willingness to learn application and integration design skills in area of discipline.
3. This is an entry level position that requires close supervision with little to no independent work.
The individual will learn and abide by established design practices and procedures to complete assignments.
EDUCATION and/or EXPERIENCE: The individual must be pursuing a Bachelor's degree (B.S.) in an engineering discipline at an accredited engineering college or university and shall have achieved a junior status or higher. The individual shall also have completed significant "core" coursework for chosen discipline.
COMPUTER SKILLS:Ability to use computer keyboard and screens to access information needed to perform the Essential Duties and Responsibilities. Working knowledge of general-purpose business software to include Word, Excel, and Power Point.
LANGUAGE SKILLS:Ability to read and interpret documents such as safety rules, operating and maintenance instructions, and procedure manuals. The ability to write routine reports and correspondence. Ability to speak effectively before groups of customers or employees.
MATHEMATICAL SKILLS:Ability to apply mathematical concepts such as exponents, logarithms, quadratic equations, and permutations. Requires the ability to produce mathematical models and equations to support designs and solve these mathematical problems using algebra, trigonometry, and calculus.
REASONING ABILITY: Ability to apply commonsense understanding to carry out instructions furnished in written, oral, or diagram form. Ability to deal with problems involving several concrete variables in standardized situations.
PHYSICAL DEMANDS: The physical demands described here are representative of those that must be met by an employee to successfully perform the essential functions of this job.
While performing the duties of this job, the employee is frequently required to sit; use hands to finger, handle, or feel objects, tools, or controls; reach with hands and arms; and talk or hear. The employee is occasionally required to walk; climb or balance; and stoop, kneel, crouch, or crawl.
The employee must occasionally lift and/or move up to 25 pounds. Specific vision ability required by this job include close vision and the ability to adjust focus.
WORK ENVIRONMENT: The work environment characteristics described here are representative of those an employee encounters while performing the essential functions of this job.
While performing the duties of this job, the employee occasionally works near moving mechanical parts, in high precarious places, and in outside weather conditions.
The noise level in the work environment is usually moderate.
We are proud to be an Equal Opportunity Employer of Minorities, Females, Protected Veterans, and Individuals with Disabilities.
Apply Now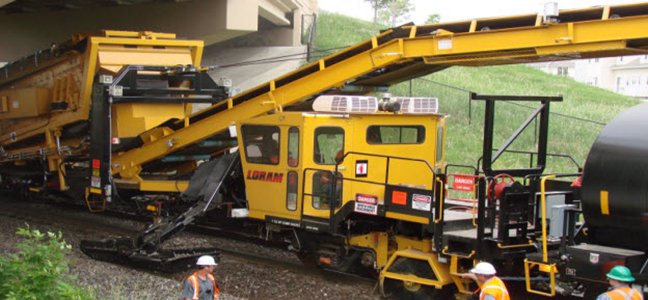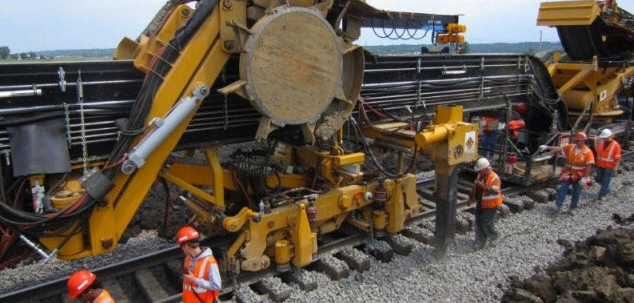 Hamel Office and Operations Profiles
Loram Maintenance of Way, Inc., provides some of the most sophisticated railway maintenance equipment to the railroads of the world. Complementing this equipment is a team of highly professional employees, dedicated to bringing the best in equipment and service to our customers. If "dedicated, professional and committed" are part of your profile, take a close look at the profiles of our team.
More
General Labor and Field Operations Opportunities
As a General Laborer at Loram, you'll have the opportunity to turn ambition into job satisfaction. Help us deliver advanced equipment, technology and services to the railroads of North America. At Loram, you'll be supported by an excellent, comprehensive benefits package, great pay, and an opportunity for growth — everything you need to build a bright future.
More
Life at Loram
We are strong community partners and participate in numerous community activities including the United Way fundraising, IOCP sleep out for the homeless, local holiday festivals, Women's Initiative Network, and support our military with our 20/20 vision program – working to employ 20% of our workforce from those who have served in our military by the year 2020.
Explore Minnesota
Uptown Hamel
I-94 West Chamber of Commerce

Let us search jobs for you based on your skills and experience listed in your LinkedIn Profile.
Start Matching