Field Safety Specialist
Apply Now
Job ID
4010615
Date posted 02/15/2017
ROLE SUMMARY:
Responsible for recognizing and evaluating potential safety hazards of field personnel, and for implementing control measures that are designed to eliminate or mitigate potential for illness, injury, and property damage resulting from human error, equipment operations, and machine operations.  Serve as a safety and environment resource for field employees.

FUNCTIONAL COMPETENCIES:

Safety and Environmental Compliance

Ensure that all employees' work in a safe manner and that they use all protective devices and procedures required.

Provide resources to ensure we use quality and appropriate safety equipment.

Audit the day-to-day performance of field personnel to ensure safety and environment compliance to Loram and Customer Operating Rules, Safe Operating Procedures, Federal Railroad Administration (FRA), OSHA, Environmental Protection Agency (EPA) and to verify training effectiveness.
Conduct physical inspections of equipment and work sites, and inspect the qualifications and certifications of observed employees to verify they are in compliance with Loram and customer requirements.
Plan, organize, and schedule inspections and efficiency tests of work areas, equipment, and field personnel.
Keep apprised of new rules, regulations, special bulletins, and emergency orders that affect company operations.  Assist in interpreting and applying the changes efficiently.
Safety and Environmental Management
Lead the information gathering and analysis process for safety compliance issues, incidents, safety audits, and efficiency testing.
Recognize and recommend compliance based safety and environment training opportunities. Recommend improvements to the efficiency testing program.
Assist with incorporating changes into the testing process.
Conduct physical inspections of equipment and work sites, and inspect the qualifications and certifications of observed employees to verify they are in compliance with Loram and customer requirements.
Work closely with other agency personnel to determine root causes for failures and recommend corrective actions.
Attend and participate in committee meetings and employee seminars related to safety and environment issues.
Collaborate with safety specialists and other compliance officers on safety and environment improvement initiatives.
POSITION IMPACT:
Support and drive a culture that embraces safety, recognizes hazards, and takes action to minimize risk.  Ensure that a safe environment is provided and maintained for all Loram field employees.
BEHAVIOR COMPETENCIES:
Approachability:  Is easy to approach and talk to; spends the extra effort to put others at ease; can be warm, pleasant, and gracious; is sensitive to and patient with the interpersonal anxieties of others; builds rapport well; is a good listener; is an early knower, getting informal and incomplete information in time to do something about it.
Action Oriented:  Taking prompt action to accomplish objectives; taking action to achieve goals beyond what is required; being proactive. Enjoys working hard; is full of energy for the things he/she sees as challenging; not fearful of acting with a minimum of planning.
Planning and Organizing:  Establishing courses of action for self and others to ensure that work is completed efficiently.  Mobilizing available internal and external resources to achieve organizational goals; proactively negotiating for and accessing resources outside one's immediate domain when necessary.
Safety Awareness:  Identifying and correcting conditions that affect employee safety; upholding safety standards.
Safety Intervention:  Having knowledge of conditions that affect patient, self, and / or employee safety under normal conditions and conditions that occur in crisis situations; identifying conditions that might cause health or safety hazards and takes action to remove such hazards; understanding all aspects of providing a safe environment for patient, self, and / or others in crisis.
Work Standards:  Setting high standards of performance for self and others; assuming responsibility and accountability for successfully completing assignments or tasks; self-imposing standards of excellence rather than having standards imposed.
Values Based:  Recognized by others to as living and teaching the Loram values, and appropriately responds when others behave in opposition to the values.

QUALIFICATIONS:
Education:
| | | | |
| --- | --- | --- | --- |
| Degree | Required    | Preferred | Major /Course of Study |
| HS Diploma/Equivalent | | | |
| Associate Degree (2 yr) | | | Occupational Safety, and/or Industrial Hygiene |
| Bachelors Degree (4 yr) | | | |
Experience:
| | |
| --- | --- |
| Months/Years | Describe |
| 3 - 5 years | Relative safety experience. |
| 3 - 5 years | OSHA and FRA knowledge and experience. |
| Preferred | EPA regulation knowledge and experience. |
| Preferred | Department of Transportation (DOT) knowledge and experience. , |
| Preferred | International Standard of Organization (ISO) 14001 knowledge and experience. |
| Preferred | American National Standard for Safety and Occupational Health and Safety Management Systems (ANSI Z-10) knowledge and experience. |
*Or equivalent combination of education and experience.
Special licenses, other education, certification or professional memberships:
| | |
| --- | --- |
| Certification | Describe |
| Railroad | Maintain railroad safety training and certifications. |
| Six Sigma (Preferred) | Obtain yellow, green, and/or black belt certification. |
WORKING CONDITIONS:
This position is considered a safety sensitive role.  The physical demands described here are representative of those that must be met by an employee to successfully perform the essential functions of the role.  Reasonable accommodations may be made to enable individuals with disabilities to perform the essential functions.
Up to 100% travel including international, using any method of transportation.
Ability to apply high levels of cognitive, analytical, retention and reasoning.
Excellent communication skills used within any social context.
Can stand, sit, walk, reach, balance, stoop, kneel, hear, taste and smell.
Can see up close, distances, colors and has use of peripheral vision and depth perception.
Can tolerate variable and sometimes extreme physical conditions during visits or inspections of company equipment in a railroad environment.
We are proud to be an Equal Opportunity Employer of Minorities, Females, Protected Veterans, and Individuals with Disabilities.
Pay Type Salary
Location Administration (US), Hamel, Minnesota, United States of America
Apply Now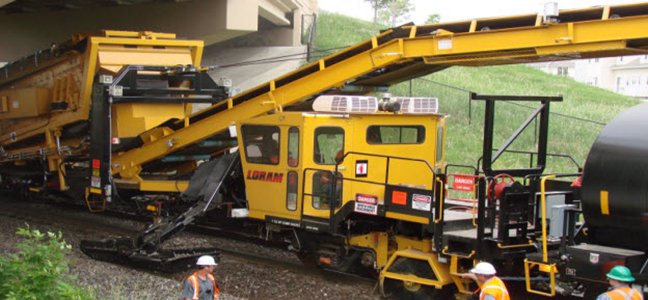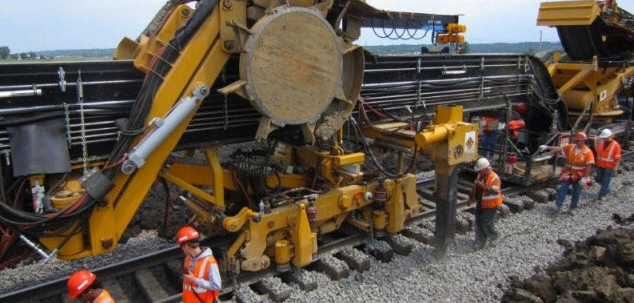 Hamel Office and Operations Profiles
Loram Maintenance of Way, Inc., provides some of the most sophisticated railway maintenance equipment to the railroads of the world. Complementing this equipment is a team of highly professional employees, dedicated to bringing the best in equipment and service to our customers. If "dedicated, professional and committed" are part of your profile, take a close look at the profiles of our team.
More
General Labor and Field Operations Opportunities
As a General Laborer at Loram, you'll have the opportunity to turn ambition into job satisfaction. Help us deliver advanced equipment, technology and services to the railroads of North America. At Loram, you'll be supported by an excellent, comprehensive benefits package, great pay, and an opportunity for growth — everything you need to build a bright future.
More
Life at Loram
We are strong community partners and participate in numerous community activities including the United Way fundraising, IOCP sleep out for the homeless, local holiday festivals, Women's Initiative Network, and support our military with our 20/20 vision program – working to employ 20% of our workforce from those who have served in our military by the year 2020.
Explore Minnesota
Uptown Hamel
I-94 West Chamber of Commerce

Let us search jobs for you based on your skills and experience listed in your LinkedIn Profile.
Start Matching