Engineer IV, Electrical Controls Engineer
Apply Now
Job ID
5938852
Date posted 10/21/2017
ROLE SUMMARY:
The role of the Engineer IV, Electrical Controls is to design and develop systems, equipment, and products for industrial machinery.
ESSENTIAL DUTIES AND RESPONSIBILITIES:
Design and Analysis
Create machine programs from the PLC and HMI Control Systems.

Prepare product or system layouts, detailed drawings, and schematics.

Design and integrate industrial automation and control systems including PLC controls, motor controls, and general machine design controls.

Design and integrate industrial power distribution systems from 480VAC generator power down to secondary voltages.

Identify controls criteria and create control algorithms and specifications from machine operation/performance specifications.
Verify proper operation and function of controls design and programs on machines.

Analyze product or equipment specifications and performance requirements to determine possible design improvements.

Determine feasibility of modifying existing, or designing new equipment while considering the cost, time limitations, and other technical and economic factors.

Responsible for delivering quality, accurate releases of engineering documentation of higher complexity. Checks own work and the work of others. Follows procedures and standards accurately.

Prepare and compile necessary calculations to support product designs.
Technical Leadership
Ensure design efforts meet production schedules and provide project task estimates and updates to project team.

Provide machine, system, and car level technical leadership on projects.

Confer with manufacturing, suppliers, customers, and other engineering personnel to clarify or resolve problems and develop/modify designs as required.
Act as discipline lead on projects and coordinate the work efforts of other engineers and designers.
Actively mentor other engineering staff in technical knowledge, application, and processes.
POSITION IMPACT:
This position will support internal and external customers by performing engineering duties and tasks of high complexity for both new and existing machines.

LEADERSHIP BEHAVIOR COMPETENCIES:
Trusting & Transparent Based Communication:
Is naturally inclusive and shares information to instill a learning culture and to drive dialogue, debate and decisiveness. Values and promotes cross functional relationships with peers, to build trust and transparency across organizational lines, for the good of the whole.
Visionary Leadership:
Respected, inspirational leader who articulates the vision of good, and mobilizes others to fulfill the vision.
Courageous Decision Making:
Enables others to share information, evaluate and make fact based decisions with appropriate sense of urgency, while standing ready to make final decisions when fear of the unknown or complacency gets in the way of progress.
Business Acumen:
Uses their technical and academic skills, and knowledge of the global market, competitive landscape and changing customer expectations, to shape and implement strategies that drive profitability, increase returns on investment, and mitigate risks.
Values Based Leadership:
Recognized by others as living and teaching Loram's values, and who appropriately responds when others behave in opposition to them. 
Learning and Innovation Culture:
Encourages learning and experimentation at all levels, paying close attention and responding to special cause variations that either inhibit performance, or could positively impact overall results.
QUALIFICATIONS:
Education:
| | | | |
| --- | --- | --- | --- |
| Degree | Required    | Preferred | Major /Course of Study |
| HS Diploma/Equivalent | X | | |
| Associate Degree (2 yr) | X | | |
| Bachelor's Degree (4 yr) | X | | Electrical Engineering |
| Advanced Degree | | X | MSEE  |

Experience:
| | |
| --- | --- |
| Months/Years | Describe |
| 8+ Years | Industrial Power Systems and Automation |
| 8+ Years | Schematic Design Software |
| 8+ Years (Preferred) | Promis-E |
| 8+ Years (Preferred) | Allen Bradley/Rockwell Automation (RSLogix, RSView, Ethernet, ControlNet, DeviceNet) |
| Preferred | Working with: engines, generators, electrical traction, hydrostatics, hydraulics |
*Or equivalent combination of education and experience.
Special licenses, other education, certification or professional memberships:
| | |
| --- | --- |
| Certification | Describe |
| Railroad (Preferred) | Maintain railroad safety training and certifications. |
WORKING CONDITIONS:
The physical demands described here are representative of those that must be met by an employee to successfully perform the essential functions of the role.  Reasonable accommodations may be made to enable individuals with disabilities to perform the essential functions.
20% or more travel including international, using any method of transportation.
Ability to apply high levels of cognitive, analytical, retention and reasoning.
Excellent communication skills used within any social context.
Can stand, sit, walk, reach, balance, stoop, kneel, hear, taste and smell.
Can see up close, distances, colors and has use of peripheral vision and depth perception.
Can tolerate variable and sometimes extreme physical conditions during visits or inspections of company equipment in a railroad environment
Apply Now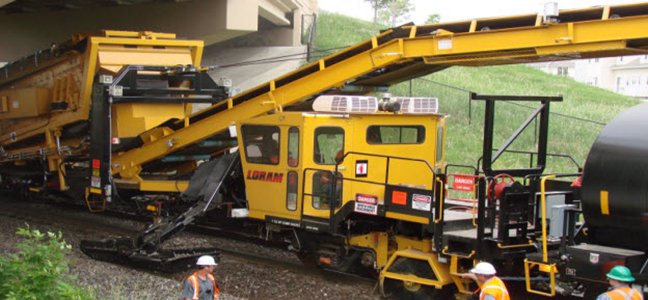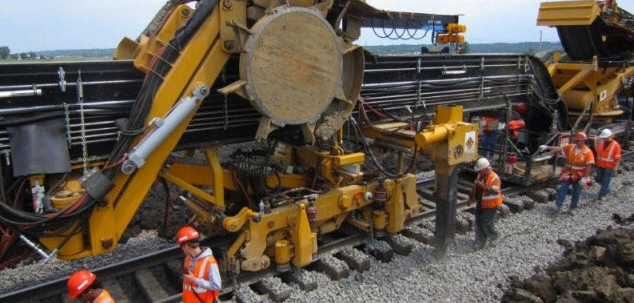 Hamel Office and Operations Profiles
Loram Maintenance of Way, Inc., provides some of the most sophisticated railway maintenance equipment to the railroads of the world. Complementing this equipment is a team of highly professional employees, dedicated to bringing the best in equipment and service to our customers. If "dedicated, professional and committed" are part of your profile, take a close look at the profiles of our team.
More
General Labor and Field Operations Opportunities
As a General Laborer at Loram, you'll have the opportunity to turn ambition into job satisfaction. Help us deliver advanced equipment, technology and services to the railroads of North America. At Loram, you'll be supported by an excellent, comprehensive benefits package, great pay, and an opportunity for growth — everything you need to build a bright future.
More
Life at Loram
We are strong community partners and participate in numerous community activities including the United Way fundraising, IOCP sleep out for the homeless, local holiday festivals, Women's Initiative Network, and support our military with our 20/20 vision program – working to employ 20% of our workforce from those who have served in our military by the year 2020.
Explore Minnesota
Uptown Hamel
I-94 West Chamber of Commerce

Let us search jobs for you based on your skills and experience listed in your LinkedIn Profile.
Start Matching