Director, Project Management
Apply Now
Job ID
4728058
Date posted 05/25/2017
ROLE SUMMARY:
Plans and directs technical project management team to ensure achievement of strategic vision, project and departmental objectives in supplying track maintenance machinery and services to our customers; Class 1 and short line railroads, transits, and commuter rails.

ESSENTIAL DUTIES AND RESPONSIBILITIES:
Strategic and Functional
Develop and implement Project Management strategies that support and enhance Loram's Mission, Vision, Values and Long Range Business Plan.
Build and sustain organizational capabilities that ensure our project management system and processes support the goal of increasing profitability and enhancing the company's reputation and brand.
Administer the Loram Project Management Methodology (LPMM), directing the planning, scheduling and coordination of department activities.
Provide clarity for business and project leaders to develop effective plans based on project deliverables.
Lead development and sustained measurement of business unit targets and metrics.
Reviews status reports prepared by project personnel and modifies schedules or plans as required. Prepares project reports for management, client, or others.
Responsible for monthly resource planning process.  
Leadership and Talent Development
Educate, coach and mentor employees on the LPMM philosophy, process, tools and application.
Manage and mentor project management team to ensure consistency in application of PM best practices. Encourages learning and experimentation at all levels, paying close attention and responding to special cause variations that either inhibit performance, or could positively impact overall results.
Develop subordinates skills and foster opportunities for growth through the Loram performance management system.

As well as recruit, select and develop a team of project managers with the appropriate mixture of experience, capabilities and skills to consistently meet company goals and departmental initiatives in the most cost effective manner.
 Financial Management
Responsible for project costing methodology.  Annual project portfolio in excess of $50M.
Lead cross functional collaboration to ensure timely response requests for information and quotes.
Ensure resource plan aligns with financial objectives.
Directs and coordinates activities of project personnel to ensure project progresses on schedule and within prescribed budget.
Prepare and ensure compliance with department budget of approximately $1M.
POSITION IMPACT:
Drive exceptional project margins and internal return rates with a focus on cost and schedule, accompanied with effective and economic management of project management and resources planning processes, to produce maximum value.
BEHAVIOR COMPETENCIES:
Trusting & Transparent Based Communication:
Is naturally inclusive and shares information to instill a learning culture and to drive dialogue, debate and decisiveness. Values and promotes cross functional relationships with peers, to build trust and transparency across organizational lines, for the good of the whole.
Visionary Leadership:
Respected, inspirational leader who articulates the vision of good, and mobilizes others to fulfill the vision.
Courageous Decision Making:
Enables others to share information, evaluate and make fact based decisions with appropriate sense of urgency, while standing ready to make final decisions when fear of the unknown or complacency gets in the way of progress.
Business Acumen:
Uses their technical and academic skills, and knowledge of the global market, competitive landscape and changing customer expectations, to shape and implement strategies that drive profitability, increase returns on investment, and mitigate risks.
Values Based Leadership:
Recognized by others as living and teaching Loram's values, and who appropriately responds when others behave in opposition to them.

QUALIFICATIONS:
Education:
| | | | |
| --- | --- | --- | --- |
| Degree | Required    | Preferred | Major/Course of Study |
| HS Diploma/Equivalent | X | | |
| Associate Degree (2 yr) | X | | |
| Bachelors Degree (4 yr) | X | | Engineering and/or business |
| Advanced Degree | | X | |
Experience:
| | |
| --- | --- |
| Months/Years | Describe |
| 5 – 10 years | General knowledge and understanding of Finance, Engineering, Marketing and Fleet Operations functions and business needs. |
| 5+ years | Strategic, budgetary and supervisory experience |
| 5+ years | Project Manager experience |
*Or equivalent combination of education and experience.
Special licenses, other education, certification or professional memberships:
| | |
| --- | --- |
| Certification | Describe |
| Railroad (Preferred) | Maintain railroad safety training and certifications. |
| PM Certification | Project Management certification  - Required |
| Six Sigma | Green Belt/Black Belt - Preferred |
WORKING CONDITIONS:
The physical demands described here are representative of those that must be met by an employee to successfully perform the essential functions of the role.  Reasonable accommodations may be made to enable individuals with disabilities to perform the essential functions.
10% or more travel including international, using any method of transportation.
Ability to apply high levels of cognitive, analytical, retention and reasoning.
Excellent communication skills used within any social context.
Can stand, sit, walk, reach, balance, stoop, kneel, hear, taste and smell.
Can see up close, distances, colors and has use of peripheral vision and depth perception.
Can tolerate variable and sometimes extreme physical conditions during visits or inspections of company equipment in a railroad environment
Apply Now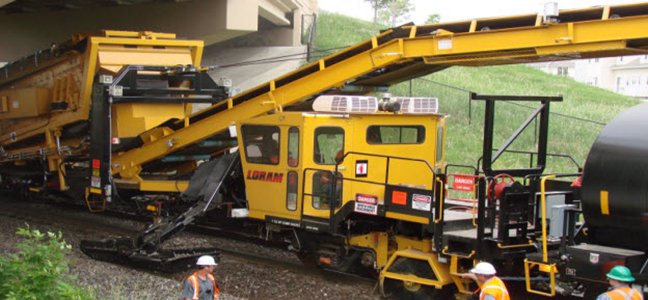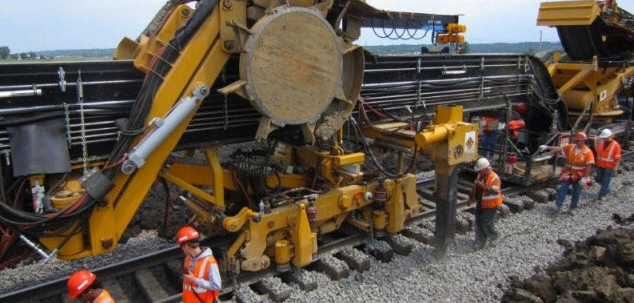 Hamel Office and Operations Profiles
Loram Maintenance of Way, Inc., provides some of the most sophisticated railway maintenance equipment to the railroads of the world. Complementing this equipment is a team of highly professional employees, dedicated to bringing the best in equipment and service to our customers. If "dedicated, professional and committed" are part of your profile, take a close look at the profiles of our team.
More
General Labor and Field Operations Opportunities
As a General Laborer at Loram, you'll have the opportunity to turn ambition into job satisfaction. Help us deliver advanced equipment, technology and services to the railroads of North America. At Loram, you'll be supported by an excellent, comprehensive benefits package, great pay, and an opportunity for growth — everything you need to build a bright future.
More
Life at Loram
We are strong community partners and participate in numerous community activities including the United Way fundraising, IOCP sleep out for the homeless, local holiday festivals, Women's Initiative Network, and support our military with our 20/20 vision program – working to employ 20% of our workforce from those who have served in our military by the year 2020.
Explore Minnesota
Uptown Hamel
I-94 West Chamber of Commerce

Let us search jobs for you based on your skills and experience listed in your LinkedIn Profile.
Start Matching