Data Analyst - Railway Geotechnics
Apply Now
Job ID
7749677
Date posted 04/10/2018
ROLE SUMMARY:
The Data Analyst is responsible for the management, analysis and reporting of railway track condition data in support of the Geotechnical and Substructure Management (GSM) division for the use in railway maintenance activities.This individual has strong analytical and computational abilities, an acute attention to detail and accuracy, and a background in Computer Science, Earth Science or Engineering.
FUNCTIONAL COMPETENCIES:
Functional/Technical Skills
Performs linear asset management services through integration and alignment of disparate railway data, using software tools such as spreadsheets, databases and macros.

Performs analysis to better understand the collected data and help the GSM team to provide conclusions and recommendations for Loram costumers and for Loram's products and services.

Works with Graphical Information System (GIS) mapping and databases.

Applies algorithms to the data structures and programming procedures with an open source language such as Python.

Assists the GSM team in performing statistical analyses of railway track performance data.

Suggests and debates alternative methods and procedures for expediting the data analysis workflow and for enhancing the existing services.
Helps the GSM team in preparing technical reports and presentations by drawing plots, preparing figures and performing data analyses.
Transforms data into information using tools such as spreadsheets, GIS software (e.g., ArcGIS), programming and statistical programs (e.g., R).

Other 

duties consistent with the job description that may be required from time to time.
Operational Excellence
Provides confidence in the accuracy of the information provided to the customer.
Provides problem solving through adaption of data science, statistics, models and visualization.
Shows interest in learning new approaches for enhancing Loram services in railway maintenance management department.
Communication
Effectively communicates with the other members of the Geotechnical Substructure Management (GSM) team to help them make reasonable and forward-thinking decisions.
Coordinate with the team in various data development and project support initiatives.
Has desire to learn the existing techniques that Loram provides for railway maintenance management services and enhance the quality of the services by using his/her knowledge
POSITION IMPACT:
Through data analytics and the acute attention to detail, this position will ensure the continued improvement of the efficiency and quality Loram's services.
BEHAVIOR COMPETENCIES:
Adaptability:  Recognized by others as living and teaching Loram's values and who appropriately responds when others behave in opposition to the values.
Communication: Clearly conveying information and ideas through a variety of people with different backgrounds and expertise.Collaborates in finding solutions to problems.
Customer Focus:  Meet the expectations and requirements of internal and external
customers; gets first-hand customer information and uses it for improvements in services.
Decision Making:  Identifying and understanding issues, problems, and opportunities; comparing data from different sources to draw conclusions; using effective approaches for choosing a course of action or developing appropriate solutions; taking action that is consistent with available facts, constraints, and probable consequences.
Continuous Improvement:  Identify possible improvement opportunities and generate ideas for continued improvement.
Problem Solving:  Finding, using or applying different methods to solve problems with effective solutions; self-imposing standards of excellence rather than having standards imposed; looks beyond the obvious and does not stop at the first answers.
Technical Learning:  Picks up on technical things quickly; can learn new skills and knowledge; is good at learning new industry, company, product, or technical knowledge; does well in technical courses and seminars.
QUALIFICATIONS:
Education:
| | | | |
| --- | --- | --- | --- |
| Degree | Required    | Preferred | Major /Course of Study |
| HS Diploma/Equivalent | X | | |
| Associate Degree (2 yr.) | | | |
| Bachelors Degree (4 yr.) | X | | Science or Engineering Degree |
| Advanced Degree | | X | Science or Engineering Degree |
Experience:
| | |
| --- | --- |
| Months/Years | Describe |
| 4+ Years | Managing and understanding data for problem solving with software tools.  (Applicants with less experience and higher education degree will be considered) |
| | |
| | |
*Or equivalent combination of education and experience.
Special licenses, other education, certification, or professional memberships:
WORKING CONDITIONS:
This position is considered a safety sensitive role.  The physical demands described here are representative of those that must be met by an employee successfully to perform the essential functions of the role.  Reasonable accommodations may be made to enable individuals with disabilities to perform the essential functions.
15% travel including international, using any method of transportation.
Ability to apply high levels of cognitive, analytical, retention and reasoning.
Excellent communication skills used within any social context.
Can stand, sit, walk, reach, balance, stoop, kneel, hear, taste, and smell.
Can see up close, distances, colors and has use of peripheral vision and depth perception.
Can tolerate variable and sometimes extreme physical conditions during visits or inspections of company equipment in a railroad environment
Apply Now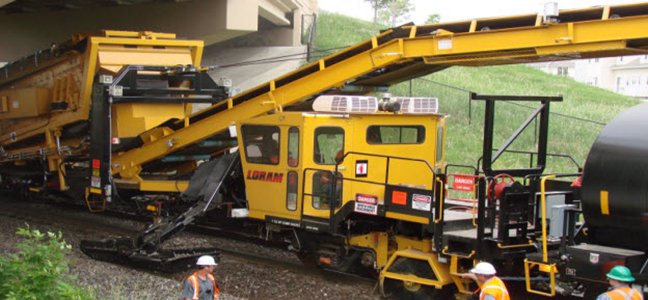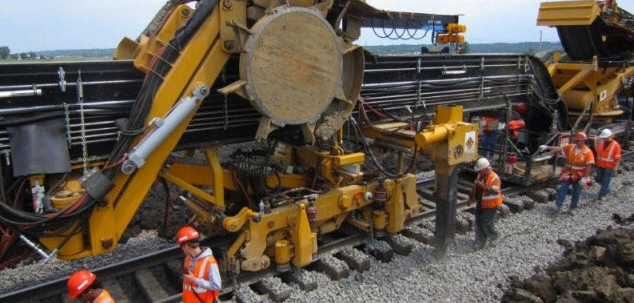 Hamel Office and Operations Profiles
Loram Maintenance of Way, Inc., provides some of the most sophisticated railway maintenance equipment to the railroads of the world. Complementing this equipment is a team of highly professional employees, dedicated to bringing the best in equipment and service to our customers. If "dedicated, professional and committed" are part of your profile, take a close look at the profiles of our team.
More
General Labor and Field Operations Opportunities
As a General Laborer at Loram, you'll have the opportunity to turn ambition into job satisfaction. Help us deliver advanced equipment, technology and services to the railroads of North America. At Loram, you'll be supported by an excellent, comprehensive benefits package, great pay, and an opportunity for growth — everything you need to build a bright future.
More
Life at Loram
We are strong community partners and participate in numerous community activities including the United Way fundraising, IOCP sleep out for the homeless, local holiday festivals, Women's Initiative Network, and support our military with our 20/20 vision program – working to employ 20% of our workforce from those who have served in our military by the year 2020.
Explore Minnesota
Uptown Hamel
I-94 West Chamber of Commerce

Let us search jobs for you based on your skills and experience listed in your LinkedIn Profile.
Start Matching