Business Analyst/Developer
Apply Now
Job ID
6070552
Date posted 10/24/2017
ROLE SUMMARY:
The role of the Business Analyst is to act as a technical resource to provide software solutions that meet the technical requirements of Loram's internal customers.

FUNCTIONAL COMPETENCIES:
Business Analysis
Plan, design, develop, test and launch efficient business, financial, and operations systems in support of core organizational functions and business processes. This includes gathering and analyzing data in support of business cases, proposed projects, and systems requirements.

Generate and compile reports based on findings, complete with probable causes and possible solutions to systems issues. This individual will apply proven communication, analytical, programming and problem-solving skills to help maximize the benefit of IT system investments.

Create project/task/report specifications.

Develop business process maps with functional representatives.

Record very detailed notes on processes and tasks to support testing and training documentation.
Project Management
Provide project management oversight for the entire project life (initiate, plan, execute, control, close).  Must be familiar with system scope and project objectives, as well as the role and function of each team member, to effectively coordinate the activities of the team.

Obtain required resources and funding from management to facilitate project success.

Direct and coordinate activities of project personnel to ensure project progresses on schedule and within prescribed budget.

Review status reports prepared by project personnel and modifies schedules or plans as required.  Prepares project reports for management, client, or others.
Software Development
Provide basic level development to support smaller tasks and problem resolution. This shall include PL/SQL, Java, .Net and similar programming skills.

Create basic reports from SQL/Oracle database using appropriate tools. 
POSITION IMPACT:
This position ensures user efficiency of current technology tools and increases user effectiveness by implementing new technology tools.

BEHAVIOR COMPETENCIES:
Action Oriented: Taking prompt action to accomplish objectives; taking action to achieve goals beyond what is required; being proactive. Enjoys working hard; is full of energy for the things he/she sees as challenging; not fearful of acting with a minimum of planning.
Courageous Decision Making: Enables others to share information, evaluate and make fact based decisions with appropriate sense of urgency, while standing ready to make final decisions when fear of the unknown or complacency gets in the way of progress.
Facilitating Change: Encouraging others to seek opportunities for different and innovative approaches to addressing problems and opportunities; facilitating the implementation and acceptance of change within the workplace.
Passion for Results: Driving high standards for individual, team, and organizational accomplishment; tenaciously working to meet or exceed challenging goals; deriving satisfaction from goal achievement and continuous improvement.
Planning and Organizing: Establishing courses of action for self and others to ensure that work is completed efficiently.  Mobilizing available internal and external resources to achieve organizational goals; proactively negotiating for and accessing resources outside one's immediate domain when necessary.
Problem Solving: Uses rigorous logic and methods to solve difficult problems with effective solutions; probes all fruitful sources for answers; can see hidden problems; is excellent at honest analysis; looks beyond the obvious and doesn't stop at the first answers.
Values Based:  Recognized by others to as living and teaching the Loram values, and appropriately responds when others behave in opposition to the values.
QUALIFICATIONS:
Education:
| | | | |
| --- | --- | --- | --- |
| Degree | Required    | Preferred | Major /Course of Study |
| HS Diploma/Equivalent | X | | |
| Associate Degree (2 yr) | X | | |
| Bachelors Degree (4 yr) | X | | Management Information Systems (MIS), Business Administration, Computer Science (CSci) |
Experience:
| | |
| --- | --- |
| Months/Years | Describe |
| 3-5 Years | Business Analyst or related experience |
| 3-5 Years (Preferred) | Enterprise resource planning (ERP) Systems |
| | |
*Or equivalent combination of education and experience.
Special licenses, other education, certification or professional memberships:
WORKING CONDITIONS:
The physical demands described here are representative of those that must be met by an employee to successfully perform the essential functions of the role.  Reasonable accommodations may be made to enable individuals with disabilities to perform the essential functions.
Up to 10% or more travel including international, using any method of transportation.
Occasional night and weekend work is required to support application upgrades and maintenance
Ability to apply high levels of cognitive, analytical, retention and reasoning.
Excellent communication skills used within any social context.
Can stand, sit, walk, reach, balance, stoop, kneel, hear, taste and smell.
Can see up close, distances, colors and has use of peripheral vision and depth perception.
Can tolerate variable and sometimes extreme physical conditions during visits or inspections of company equipment in a railroad environment
Apply Now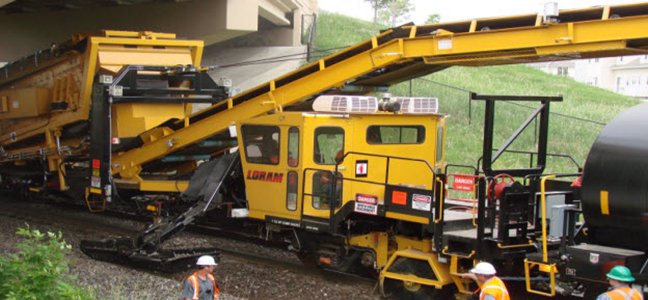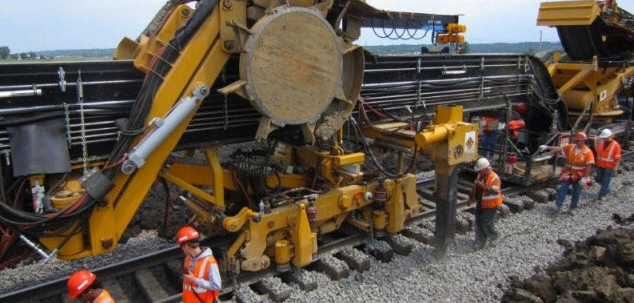 Hamel Office and Operations Profiles
Loram Maintenance of Way, Inc., provides some of the most sophisticated railway maintenance equipment to the railroads of the world. Complementing this equipment is a team of highly professional employees, dedicated to bringing the best in equipment and service to our customers. If "dedicated, professional and committed" are part of your profile, take a close look at the profiles of our team.
More
General Labor and Field Operations Opportunities
As a General Laborer at Loram, you'll have the opportunity to turn ambition into job satisfaction. Help us deliver advanced equipment, technology and services to the railroads of North America. At Loram, you'll be supported by an excellent, comprehensive benefits package, great pay, and an opportunity for growth — everything you need to build a bright future.
More
Life at Loram
We are strong community partners and participate in numerous community activities including the United Way fundraising, IOCP sleep out for the homeless, local holiday festivals, Women's Initiative Network, and support our military with our 20/20 vision program – working to employ 20% of our workforce from those who have served in our military by the year 2020.
Explore Minnesota
Uptown Hamel
I-94 West Chamber of Commerce

Let us search jobs for you based on your skills and experience listed in your LinkedIn Profile.
Start Matching