Benefits - Wellness Coordinator
Apply Now
Job ID
4384203
Date posted 04/05/2017
ROLE SUMMARY:
The Wellness Specialist is responsible for administering all aspects of workers compensation and leave management programs while maintaining employee confidentiality. This includes interpreting and understanding the plans and policies as well as applicable federal and state laws in both the U.S. and Canada, and providing support to the HR department on a variety of benefits related requests.

FUNCTIONAL COMPETENCIES:
Disability Leave Coordination
Coordinate all workers' compensation claims from

initial intake to resolution, including facilitating return to work initiatives with work site management.

Administer complex leaves including FMLA/medical/disability in coordination with the Company's disability insurance carrier.

Assist with periodic audits.



BenefitsAdministration
·Know, understand and administer basic elements of employee benefit programs in compliance with state and federal employment laws.
Process national medical support orders.




Periodic audits of Personal Time Off (PTO) and other benefits tracked in Dayforce.

\

Administer new employee benefit information in Dayforce.

·

Assist with benefits billing reconciliation and other electronic feed requisitions.

Assist with various aspects of the new hire orientation process and annual open enrollment.

Generate ad hoc reports as requested.

POSITION IMPACT:
Through effective administration of plans and policies in adherence to legal requirements, this position ensures Loram's leave management programs are processed efficiently, employees and assisting family members are treated with care and compassion as part of the Loram family, and employees are enabled to return to work as soon as advisable through medical guidance.
BEHAVIOR COMPETENCIES:
Values Based Leadership:Recognized by others as living and teaching Loram's values, and who appropriately responds when others behave in opposition to them.

Building Partnerships:Identifying opportunities and taking action to build strategic relationships between one's area and other areas, teams, departments, units, or organizations to help achieve business goals.
Trusting & Transparent Based Communication:Is naturally inclusive and shares information to instill a learning culture and to drive dialogue, debate and decisiveness. Values and promotes cross functional relationships with peers, to build trust and transparency across organizational lines, for the good of the whole.

Process Management:   Good at figuring out the department and cross-functional processes necessary to get things done; knows how to organize people and activities; understands how to separate and combine tasks into efficient work flow; knows what to measure and how to measure it; can see opportunities for synergy and integration where others can't; can simplify complex processes; gets more out of fewer resources.
Driving Execution:Translating strategic priorities into operational reality; aligning communication, accountabilities, resource capabilities, internal processes, and ongoing measurement systems to ensure that strategic priorities yield measurable and sustainable results.
Technical Learning:Picks up on technical things quickly; can learn new skills and knowledge; is good at learning new industry, company, product, or technical knowledge; does well in technical courses and seminars.


QUALIFICATIONS:
Education:
| | | | |
| --- | --- | --- | --- |
| Degree | Required | Preferred | Major /Course of Study |
| HS Diploma/Equivalent | X | | |
| Associate Degree (2 yr) | X | | Focus on Human Resource, Communications or, Business |
| Bachelor's Degree (4 yr) | | | Focus on Human Resource, Communications or, Business |
| Advanced Degree | | | |
Experience:
| | |
| --- | --- |
| Mo/Yrs | Describe |
| 1 – 3 Years | Leave Coordination and Administration – Worker Compensation, Disability Management |
| 1 – 2 Years | Human Resource Administration – Auditing, Reconciliations, Records Management |
| 1 – 3 Years Preferred | Ceridian Dayforce HRIS experience |
| 2 – 4 Years | Microsoft Suite – Advanced Excel (v-look up, if then statements, concatenation) |
| Preferred | Experience with Canadian Workers Compensation and Disability Management |
| Preferred | Experience working with Traveler's Workers Compensation |
| Preferred | Experience working with Liberty Mutual Leave Management Process/System |
*Or equivalent combination of education and experience.
Special licenses, other education, certification or professional memberships:
WORKING CONDITIONS:
The physical demands described here are representative of those that must be met by an employee to successfully perform the essential functions of the role.Reasonable accommodations may be made to enable individuals with disabilities to perform the essential functions.
5% or less travel, including international, using any method of transportation.
Ability to apply high levels of cognitive, analytical, retention and reasoning.
Excellent communication skills used within any social context.
Can stand, sit, walk, reach, balance, stoop, kneel, hear, taste and smell.
Can see up close, distances, colors and has use of peripheral vision and depth perception.
Can tolerate variable and sometimes extreme physical conditions during visits or inspections of company equipment in a railroad environment
Apply Now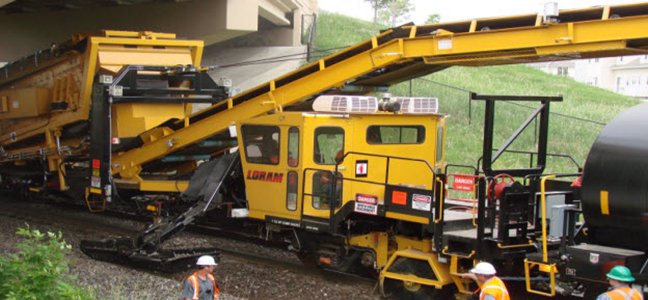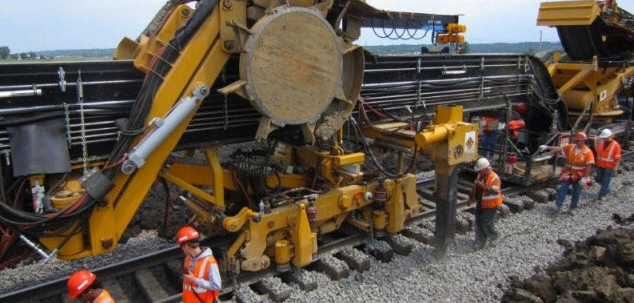 Hamel Office and Operations Profiles
Loram Maintenance of Way, Inc., provides some of the most sophisticated railway maintenance equipment to the railroads of the world. Complementing this equipment is a team of highly professional employees, dedicated to bringing the best in equipment and service to our customers. If "dedicated, professional and committed" are part of your profile, take a close look at the profiles of our team.
More
General Labor and Field Operations Opportunities
As a General Laborer at Loram, you'll have the opportunity to turn ambition into job satisfaction. Help us deliver advanced equipment, technology and services to the railroads of North America. At Loram, you'll be supported by an excellent, comprehensive benefits package, great pay, and an opportunity for growth — everything you need to build a bright future.
More
Life at Loram
We are strong community partners and participate in numerous community activities including the United Way fundraising, IOCP sleep out for the homeless, local holiday festivals, Women's Initiative Network, and support our military with our 20/20 vision program – working to employ 20% of our workforce from those who have served in our military by the year 2020.
Explore Minnesota
Uptown Hamel
I-94 West Chamber of Commerce

Let us search jobs for you based on your skills and experience listed in your LinkedIn Profile.
Start Matching