Benefits Specialist
Apply Now
Job ID
5647415
Date posted 09/06/2017
ROLE SUMMARY:
Administers and maintains U.S. and international company benefits programs under purview. Functions as a liaison between vendors and employees and advises employees on eligibility, coverage, and other benefits matters. Compiles and maintains benefits records and documents while maintaining employee confidentiality.
FUNCTIONAL COMPETENCIES:

Benefits Administration
Manage and administer U.S. and international employee benefit programs in compliance with state, provincial, and federal laws, as applicable.  Includes recommending and implementing new plans, to maintain a competitive position in the labor market, with roll-out and employee communication plans.
Conduct routine and ad hoc audits and reports for applicable benefits.
Serve as primary contact for plan vendors and third party administrators.
Manage and maintain employee benefit files, ensuring accuracy of all benefit enrollments, and update employee payroll records as needed.
Prepare and execute, with legal consultation, benefit documentation such as original and amended plan texts, benefit agreements, insurance policies, etc. to ensure legal compliance.
Assist in the development of company bargaining proposals for employee benefits and analyzes union benefits demands. Obtain and prepare cost data for company and union proposals and final settlements.
Benefit Coordination
Handle benefit inquiries and complaints to ensure quick, equitable, and courteous resolution to facilitate proper and complete utilization of benefits for all employees.
Instruct carriers, trustees, and other administrative agencies outside the company to effect changes in benefit program. Ensure prompt and accurate compliance.
Assist with new-hire benefits orientation.
Manage benefit claims from initiation to resolution in coordination with other Company benefits.
Work with and serve as a backup for other Benefit Specialists to ensure holistic coverage.
Manage benefits billing reconciliation and other electronic feed requests.
POSITION IMPACT:
Through effective administration of plans and policies in adherence to legal requirements, this position ensures Loram's benefit programs meet employee needs, are cost effective, and are carried out efficiently and in compliance across the globe.
BEHAVIOR COMPETENCIES:
Values Based Leadership:  Recognized by others as living and teaching Loram's values, and who appropriately responds when others behave in opposition to them.
Strategic Agility:  Sees ahead clearly; can anticipate future consequences and trends accurately; has broad knowledge and perspective; is future oriented; can articulately paint credible pictures and visions of possibilities and likelihoods; can create competitive and breakthrough strategies and plans.
Driving Execution:  Translating strategic priorities into operational reality; aligning communication, accountabilities, resource capabilities, internal processes, and ongoing measurement systems to ensure that strategic priorities yield measurable and sustainable results.
Trusting & Transparent Based Communication:  Is naturally inclusive and shares information to instill a learning culture and to drive dialogue, debate and decisiveness. Values and promotes cross functional relationships with peers, to build trust and transparency across organizational lines, for the good of the whole.
Building Partnerships:  Identifying opportunities and taking action to build strategic relationships between one's area and other areas, teams, departments, units, or organizations to help achieve business goals.
Business Acumen:  Using economic, financial, market, and industry data to understand and improve business results; using one's understanding of major business functions, industry trends, and own organization's position to contribute to effective business strategies and tactics.
QUALIFICATIONS:
Education:
| | | | |
| --- | --- | --- | --- |
| Degree | Required    | Preferred | Major /Course of Study |
| HS Diploma/Equivalent |       X | | |
| Associate Degree (2 yr) |       X | | |
| Bachelors Degree (4 yr) |       X | | Human Resources and/or Business Administration |
| Advanced Degree | | | |
Experience:
| | |
| --- | --- |
| Months/Years | Describe |
| 5+ Years | Benefits administration including medical, dental, STD, LTD, WC, and FMLA |
| 5+ Years | Experience in providing internal communications to all employees |
| 5+ Years | Demonstrated commitment to customer service for all employees seeking benefits information |
| Preferred | Ceridian Dayforce HRIS experience |
| Preferred | Experience with international benefits (Canada, Australia, UK) |
*Or equivalent combination of education and experience.
Special licenses, other education, certification or professional memberships:
| | |
| --- | --- |
| Certification | Describe |
| PHR (Preferred) | Professional in Human Resources |
| CEBS (Preferred) | Certified Employee Benefit Specialist |
| SHRM (Preferred) | Member |
WORKING CONDITIONS:
The physical demands described here are representative of those that must be met by an employee to successfully perform the essential functions of the role.  Reasonable accommodations may be made to enable individuals with disabilities to perform the essential functions.
5% or less travel, including international, using any method of transportation.
Ability to apply high levels of cognitive, analytical, retention and reasoning.
Excellent communication skills used within any social context.
Can stand, sit, walk, reach, balance, stoop, kneel, hear, taste and smell.
Can see up close, distances, colors and has use of peripheral vision and depth perception.
Can tolerate variable and sometimes extreme physical conditions during visits or inspections of company equipment in a railroad environment
Apply Now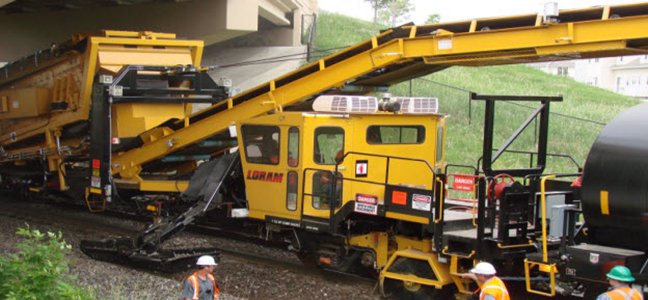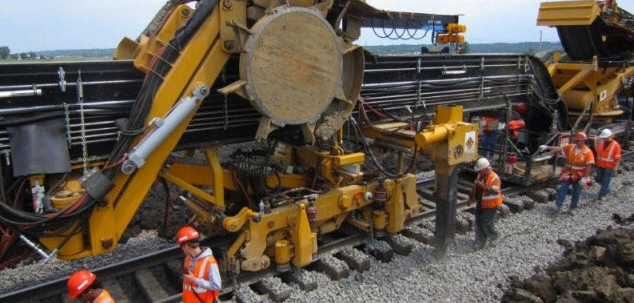 Hamel Office and Operations Profiles
Loram Maintenance of Way, Inc., provides some of the most sophisticated railway maintenance equipment to the railroads of the world. Complementing this equipment is a team of highly professional employees, dedicated to bringing the best in equipment and service to our customers. If "dedicated, professional and committed" are part of your profile, take a close look at the profiles of our team.
More
General Labor and Field Operations Opportunities
As a General Laborer at Loram, you'll have the opportunity to turn ambition into job satisfaction. Help us deliver advanced equipment, technology and services to the railroads of North America. At Loram, you'll be supported by an excellent, comprehensive benefits package, great pay, and an opportunity for growth — everything you need to build a bright future.
More
Life at Loram
We are strong community partners and participate in numerous community activities including the United Way fundraising, IOCP sleep out for the homeless, local holiday festivals, Women's Initiative Network, and support our military with our 20/20 vision program – working to employ 20% of our workforce from those who have served in our military by the year 2020.
Explore Minnesota
Uptown Hamel
I-94 West Chamber of Commerce

Let us search jobs for you based on your skills and experience listed in your LinkedIn Profile.
Start Matching