Asst Manager, Ballast Cleaning
Apply Now
Job ID
5270206
Date posted 08/01/2017
ROLE SUMMARY:
The Assistant Manager, Fleet Operations, is responsible for the leadership and oversight of a group of machines.  Primary responsibilities include safe and reliable operations and crews, maintenance excellence and housekeeping of assigned machines, on-the-job training, certification compliance and talent and performance management for all crew members, resulting in service delivery excellence. 
FUNCTIONAL COMPETENCIES:
Leadership and Talent Development
Responsible for monitoring of crew member performance,  in collaboration with field leaders
Continuously assess competence of superintendents, maintenance leads, and other key field personnel, while reinforcing concepts learned through eLearning courses
Provide on the job training to crew members in operations and maintenance practices, including the Certified Machine Driver (CMD) program
Make recommendations for promotions, advancements, salary adjustments, or disciplinary actions
Safety and Operational Excellence
Conduct scheduled, structured visits to operating machines to assess procedural and rules compliance, audit safety practices, verify product quality, and gauge customer satisfaction
Responsible for maintaining multiple units of fleet equipment in peak operating condition (with at least 98% availability) by monitoring compliance to preventive maintenance programs and making the appropriate repair and replace decisions in a timely and proactive manner
Regularly review performance metrics to assess productivity levels, goal achievement and identify areas needing improvement
Identify and recommend, or help justify improvement opportunities in equipment performance, safety practices, crew performance, or organization structure
Business Management
Support Operations leadership in the delivery of financial results for assigned machines in accordance with budget, specifically, labor, material, travel, overhaul and improvement projects
Assist in developing and documenting project plans for overhaul projects and miscellaneous field projects, including collaborating with the Manager and Maintenance Manager on key repair or replace decisions
Responsible to audit assigned machine inventory to ensure authorized levels are maintained
Communications
Develop and maintain relationships with key contacts on customer railroads, to manage service and quality expectations, maximize track access and production and, if necessary, handle disputes prior to escalation
Develop and maintain relationships with key contacts on customer railroads
Effectively communicate consistent messaging between the Hamel office and field crews
Draft machine condition reports, personnel performance evaluations, safety compliance audits and general operational status updates in a clear and professional manner
Motivate, inspire and educate groups of customers or employees
POSITION IMPACT:
Deliver unrivaled customer service by effectively setting goals, measuring performance, training and motivating crews to operate and maintain their machines at peak production and reliability.
Ensure all crews operate at the highest possible levels of safety awareness, and behave professionally and in accordance with Loram values to motivate and engage employees to deliver exceptional customer satisfaction.   
LEADERSHIP BEHAVIOR COMPETENCIES:
Safety Awareness:  Identifies and corrects conditions that affect employee safety; consistently upholds safety standards.  Has knowledge of conditions that affect employee safety under normal and crisis conditions; identifies conditions that might cause health or safety hazards and takes action to remove such hazards; understands all aspects of providing a safe environment. 
Values Based Leadership:  Recognized by others as living and teaching Loram's values and who appropriately responds when others behave in opposition to the values.
Personal Accountability:  Takes personal accountability for the safety of the crew and the equipment, quality of service, , maintenance, and housekeeping, as well as on the job training compliance, and actions of subordinates.
Adaptability:  Maintaining effectiveness when experiencing major changes in work responsibilities or environment; adjusting effectively to work within new work structures, processes, requirements, or cultures.
Resilience:  Able to calmly accept the realities of running a 24/7 operation in a high customer demand environment that often requires personal time commitment sacrifice in order to resolve urgent issues. Able to quickly sort out root cause of problems, whether they are real or perceived, and overcome obstacles, to maintain and grow Loram's brand as the silent contractor that delivers on its promises.   
High Impact Communications:  Clearly and succinctly conveying information and ideas to individuals and groups in a variety of situations; communicating in a focused and compelling way that drives others' thoughts and actions; and helps them understand, retain and engage.
QUALIFICATIONS:
Education:
| | | | |
| --- | --- | --- | --- |
| Degree | Required    | Preferred | Major /Course of Study |
| HS Diploma/Equivalent | X | | |
| Associate Degree (2 yr.) | | X | Technical Certification or Associate Degree |
| Bachelor's Degree (4 yr.) | | | |
| Advanced Degree | | | |
Experience:
| | |
| --- | --- |
| Mo/Yrs. | Describe |
| 2 – 3 Years | Understand Loram Maintenance of Way equipment's role in highly demanding customer service environment. |
| 1 – 2 Years | Ability to manage multiple work sites and ability to focus on people and safety, as well as speed, performance and reliability. |
| 1 - 3 Years | Knowledge and understanding of fleet operations function, LMW's process, products, services and customer relationships. |
| 1 – 2 Years | Demonstrates mastery of technical skills such as mechanical and electrical machine operations. |
*Or equivalent combination of education and experience.
Special licenses, other education, certification or professional memberships:
| | |
| --- | --- |
| Certification | Describe |
| | All Railroad Specific Certifications to operate on track |
| | Loram Operating Rules Certification |
| | All Loram Required E-Learning, On the Job, and 3rd Party Safety Training |
| | |
WORKING CONDITIONS:
This position is considered to be a Safety Sensitive role. The physical demands described here are representative of those that must be met by an employee to successfully perform the essential functions of the role.  Reasonable accommodations may be made to enable individuals with disabilities to perform the essential functions.
80% or more travel, including international, using any method of transportation.
Ability to apply high levels of cognitive, analytical, retention and reasoning.
Excellent communication skills used within any social context.
Can stand, sit, walk, reach, balance, stoop, kneel, hear, taste and smell.
Can see up close, distances, colors and has use of peripheral vision and depth perception.
Can tolerate variable and sometimes extreme physical conditions during visits or inspections of company equipment in a railroad environment
Apply Now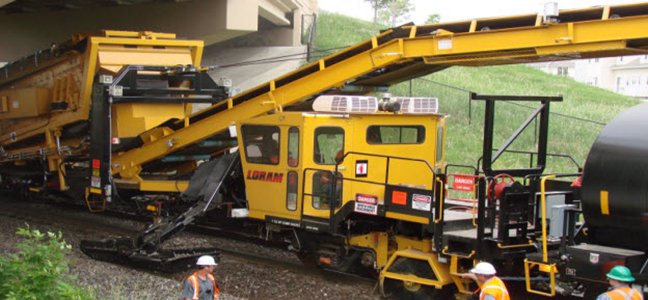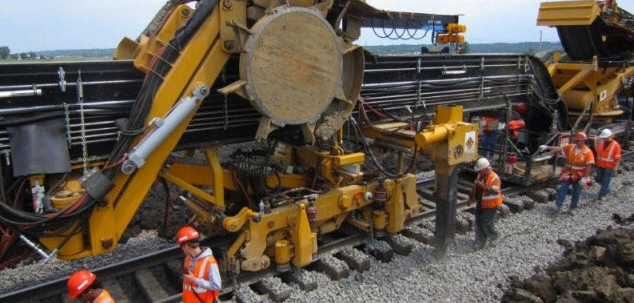 Hamel Office and Operations Profiles
Loram Maintenance of Way, Inc., provides some of the most sophisticated railway maintenance equipment to the railroads of the world. Complementing this equipment is a team of highly professional employees, dedicated to bringing the best in equipment and service to our customers. If "dedicated, professional and committed" are part of your profile, take a close look at the profiles of our team.
More
General Labor and Field Operations Opportunities
As a General Laborer at Loram, you'll have the opportunity to turn ambition into job satisfaction. Help us deliver advanced equipment, technology and services to the railroads of North America. At Loram, you'll be supported by an excellent, comprehensive benefits package, great pay, and an opportunity for growth — everything you need to build a bright future.
More
Life at Loram
We are strong community partners and participate in numerous community activities including the United Way fundraising, IOCP sleep out for the homeless, local holiday festivals, Women's Initiative Network, and support our military with our 20/20 vision program – working to employ 20% of our workforce from those who have served in our military by the year 2020.
Explore Minnesota
Uptown Hamel
I-94 West Chamber of Commerce

Let us search jobs for you based on your skills and experience listed in your LinkedIn Profile.
Start Matching